NHS doctor asks not to follow UK health secretary advice on lateral flow tests. Here's why
UK health secretary Sajid Javid, who was fully vaccinated against Covid-19, tested positive for the virus on Saturday.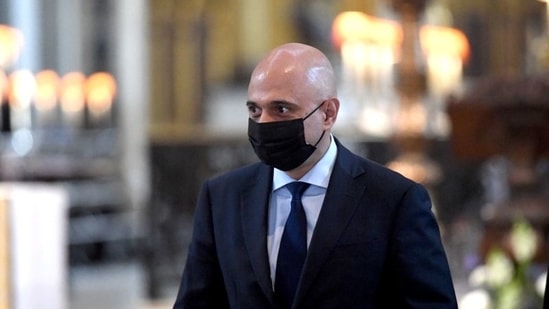 Published on Jul 17, 2021 10:38 PM IST
A UK doctor said that country's health secretary Sajid Javid has given incorrect advice about lateral flow tests (LFTs) while announcing his test result for coronavirus disease (Covid-19). Javid posted a video message on Twitter, saying he took a lateral flow test as he was feeling "groggy" and was tested positive for the virus.
"If like me you might feel a bit groggy or you think you might have come into contact with someone who is positive, please also take a lateral flow test too," he added.
Rachel Clark, an NHS doctor, said that LFTs are for those without symptoms, urging people to not follow Javid's advice. She also posted a link of NHS guidance on asymptomatic testing and asked the health secretary to delete the video.
"Here's the NHS guidance on LFTs. They're for asymptomatic testing. If you have symptoms, you need to book a PCR test.
@sajidjavid please will you consider deleting this video? It contradicts NHS advice & may well mislead the public," she wrote.
Also Read | Fully vaccinated UK health secretary Sajid Javid tests positive for Covid-19
On Saturday, Britain reported 54,674 new Covid-19 cases, posting a fresh highest daily total in six months, largely driven by the highly contagious Delta variant. But the newly-appointed health secretary has backed Prime Minister Boris Johnson's plan to remove almost all restrictions from Monday even as scientists and experts have warned against it.
After Javid tested positive for Covid-19, Liberal Democrats renewed their call to drop the "reckless" plan of ending lockdown restrictions on Monday. Munira Wilson, health & social care spokesperson for Liberal Democrats, said no one is safe from this deadly virus since Javid was fully vaccinated against Covid-19.
"By easing all restrictions with cases surging, they are experimenting with people's lives. Right now, they are pursuing a strategy of survival of the fittest, where the young and clinically vulnerable will be left defenceless," she added.
Close Story