Buckingham Palace demanded to see these Prince Harry interviews. Here's why
Jan 15, 2023 06:51 PM IST
Prince Harry Latest News: Although both interviews ran without any comment from the palace.
Two interviews of Prince Harry ahead of the release of his memoir 'Spare' were shared with the Buckingham Palace. As Prince Harry gave two US interviews: one to 60 Minutes with Anderson Cooper and another to Good Morning America with Michael Strahan, the programs said that palace officials asked to see the interviews in full or at least read their transcripts.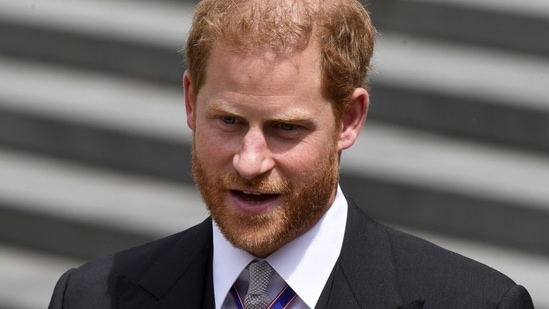 Read more: Prince Harry's 'Spare' creates this world record which once Barack Obama had
Although both interviews ran without any comment from the palace.
"We reached out to Buckingham Palace for comment. Its representatives demanded, before considering responding, 60 Minutes provided them with our report prior to airing it tonight, which is something we never do," Anderson Cooper said.
Michael Strahan revealed, "We received a response from the law firm representing Buckingham Palace this morning, while we were on the air, saying that the palace needed to 'consider exactly what is said in the interview, in the context in which it appears' and asked that we supply them immediately with a copy of the entire interview, which we do not do as a news organization, as a matter of our policy."
Read more: Does Prince Harry watch 'The Crown'? Yes, he even fact-checks it
The palace has not made any comment on Prince Harry's interviews. In the interviews, the Duke of Sussex claimed that members of the royal family briefed media about private matters and are quoted as "a royal source," "a senior royal source" or "a Palace insider".