At Xi-Modi's meet in Wuhan, boat ride, museum tour, walk by East lake on the cards
Several layers of security have been put in place in and around the hotel where Prime Minister Narendra Modi will stay during his visit to Wuhan, China.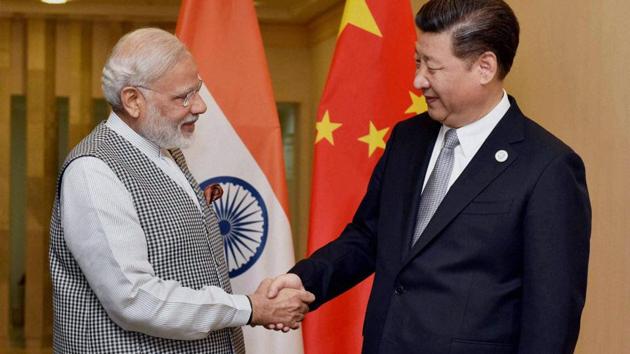 Updated on Apr 27, 2018 09:19 AM IST
Hindustan Times, Wuhan |
, Wuhan
Sutirtho Patranobis
Security has been tightened in Wuhan city's downtown, where Indian Prime Minister Narendra Modi is staying during his two-day informal summit with Chinese President Xi Jinping that is expected to reboot bilateral ties.
Several layers of security have been put in place in and around the hotel where Modi is staying and a large number of police personnel deployed .
Modi will commence his meetings with president Xi at 3:30 pm local time on Friday at the Hubei Provincial Museum, according to ANI.
After about an hour of touring the museum, the two leaders, accompanied by six top officials from each side, will hold talks at the sprawling East Lake Guest House, which was chairman Mao Zedong's private villa and where Xi is staying.
This will be followed by a walk, and then a private dinner hosted by the Chinese president.
No joint statement or communique will be issued after the informal talks, which are expected to be broad-based and over arching with no specific issues in focus.
The idea is to open strategic communication channel at the highest level.
Wuhan gets a boost
Wuhan's profile as a city got an international boost in January when British Prime Minister Theresa May began her three-day China visit from the city, before flying to Beijing.
Home to Mao's private villa and the East Lake, the second largest urban lake in China, Wuhan is also the biggest city in central China and capital of landlocked Hubei province, a little more than 1,000 km south of Beijing.
Mao's villa, opened to the public in 1993, was where Mao would often come from Beijing to spend a few days or weeks.It is built on the banks of the East Lake, another Wuhan attraction and on which Modi and Xi are expected to take a boat ride. By Thursday afternoon, security personnel had also been deployed around the lake.
Many local residents passing by the hotel where the Indian leader is staying stopped by to take photos after noticing the buzz of activity around it. Some of them had heard about the Indian Prime Minister's visit.
It is rare, even unprecedented, for Xi to host a leadership summit outside Beijing but choosing Wuhan, a provincial capital and a second-tier city, reflects his focus on emerging cities, which many outside China will never have heard of.
Vice-foreign minister Kong Xuanyou explained why Wuhan, which has the mighty Yangtze river flowing by, was chosen as the venue.
"We have taken multiple factors into account: Whether Prime Minister Modi has visited the city earlier, the bond of this place with India, as a representative city (of central China)... Wuhan is also an important hub for business, education, research and emerging industries. It is also a hub for inland waterway transport in China," Kong told a news briefing.
Kong said in recent years, Hubei province and some states in India had intensified exchanges and expanded business cooperation.
"PM Modi has travelled to east, west, north and south of China but he is yet to visit central China. This will complete his tour of China," he said.
Wuhan is considered as China's happiest city. A recent survey by state broadcaster CCTV said the country's happiest people live in here. It is also an education hub, with some reports saying it has the world's largest number of students for a single city.
Happiness, a picturesque river bank and two leaders ready to shed and make history: The setting seems about right.
Close Story
Personalise your news feed. Follow trending topics