Prohibition is unwise, misguided and grossly counterproductive
Prohibition has not worked in any place, and it's time India stopped this counterproductive approach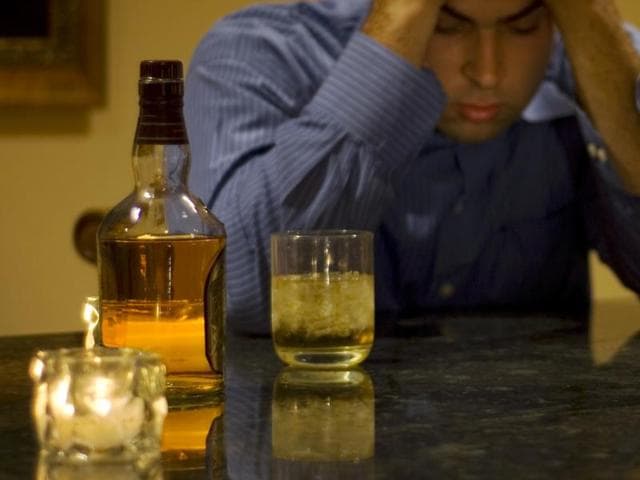 Updated on Nov 08, 2016 12:49 AM IST
Prohibition, a knee jerk reaction to the problem of alcoholism, has been in general counterproductive and a boost to crime, be it in the United States, Pakistan or India. The reason prohibition fails is that in the absence of legitimate alcohol, locally-produced illegal alcohol that does not contribute to the state's coffers through taxes takes its place.
The effective solution, which several countries in the West, most notably the US, have realised after failing with prohibition, is education, regulation, and intervention. India has yet to learn what the US learnt in the 1920s. It also has to make a choice whether it wants to implement things the way they are done in West Asia or in mature Western democracies — prohibitions or informed choice and regulation. It is a shame to see that India, a land of origin for so many alcoholic beverages, and cultural richness linked to alcohol now takes the draconian route of prohibition for political gain.
Read | Larger warning on liquor bottles: Delhi HC seeks Centre, AAP govt's reply
A brief look at international and national efforts at prohibition should be enough to never go down that path again. During the prohibition era in the US, alcohol consumption went up, as did the crimes associated with bootlegging. Not surprisingly, it turned out that the bootlegging mafia was buying politicians to impose prohibition. The mafia controlled several politicians and eliminated competition, both through violence and political clout. In India, Morarji Desai's likely well-intentioned but unwise decision to ban alcohol in the Bombay Presidency in the early 1950s was the chief cause of the growth of the smuggling syndicates and the likes of Haji Mastan, Vardarajan Mudaliar , Karim Lala, etc, who were the founding fathers of the Mumbai underworld.
Besides loss of revenues, as is evident in the case of Bihar, banning alcohol promotes an influx of illegal alcohol from neighbouring states and locally produced illegal brews. By putting citizens in the line of needing to break the rules, the government is nurturing a culture of disrespect towards the law. Also, deaths due to alcohol poisoning are common in India. Methanol contamination in distilled alcohol is the chief cause of alcohol poisoning and this avoidable tragedy is largely a gift of the policies of prohibition and high taxation.
Read | What happens to your body when your state bans alcohol?
With the lack of education, healthcare professionals being unaware of remedies and the police force that often misuses its powers, every few years, especially in dry states or on dry days or in places where taxes on regulated alcohol is high, a few hundred people die due to adulterated alcohol. The government would be better served by teaching various strata of population and healthcare professionals about alcohol poisoning, its prevention, and cures, instead of implementing prohibition.
India has a long history of prohibition failure and one only hopes that the days of prohibition are behind us. Prohibition is an outdated weapon that can do more harm than good.
Sukant Khurana is a neuroscientist and author
The views expressed are personal
Close Story