Poets of Instagram: How social media is making poetry hip again
Updated on Oct 06, 2016 06:27 PM IST
Young, Indian Instapoets are writing poetry on a whole range of themes, landing book deals, and making poetry popular again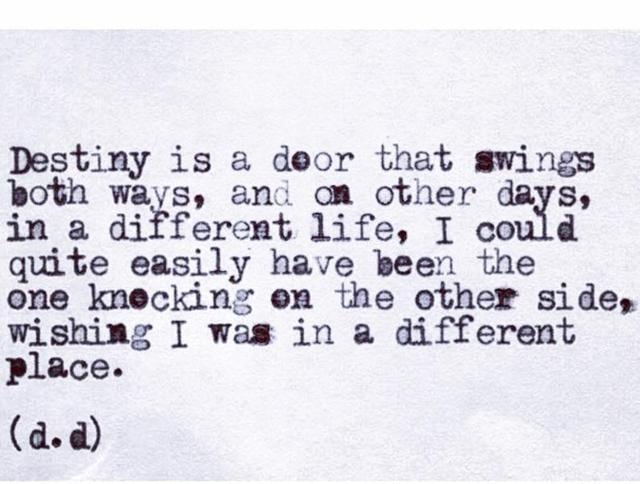 In school, you discover the literary giants: John Keats, Robert Frost, Alfred Tennyson, to name a few. For many, it's a defining period of their lives, a window to something wonderful.
But while we continue reading and discovering prose through our adult lives — short stories, novels, non-fiction, news articles — poetry tends to be the genre we lose touch with.
The new-age poets
But social media — blamed often for making us read less — is determined to surprise, yet again. On Instagram, jostling for 'followers' alongside #foodporn photos, filtered vacation landscapes, and the deluge of selfies is good old poetry.
READ MORE: How social media is reviving book clubs
Mumbai-based student Harnidh Kaur (21) has 10.6k Instagram followers, and launched a book earlier this year. A YouTube video of Shamir Reuben (23; content head at a performance art platform) performing a spoken word piece called Everything's Fine clocked 41,000 views in 10 days. Then, 21-year-old poet Kusha Verma, the chief amazement officer (founder, in other words) of Art Refurbish, an online publishing platform, has 7,673 followers on Instagram.
These poets post their work primarily on Instagram. On a purely visual medium, the poetry has been adapted and turned into a visual experience: typewriter fonts, backgrounds of yellowed paper or plain white, and the occasional accompanying sketch.
READ MORE: From pubs to art galleries: How poetry is getting cool again
And it works for a generation collectively suffering from attention deficit. The poems are short, and written simply, something you'd figure out instantly. Consider Reuben's work. His Instagram feed is a series of life lessons: "Adversity throws bricks at you. Experience teaches you how to build walls," reads one of his posts. The Mumbai-based poet says, "I started writing poetry at 17. [But] It wasn't until turning 20 that I felt like I was writing good poetry. The good thing about social media is the interaction is two-way; so there's feedback and the encouragement acts as an incentive to keep writing."
Social media has also made poetry accessible to an audience that's constantly online. "People may not buy a book of poetry or subscribe to a magazine for it," points out Nilesh Mondal (23), a poet and engineering student from Asansol, West Bengal. Mondal, who posts as @hungover.hamlet, is also a writer with TTT (Terribly Tiny Tales), a micro-fiction collective. He adds that in smaller cities, where not many poetry-related events take place, the internet is a saviour.
How it all began
The rise of the Instagram poet, like so many other trends, first occurred in the West. New Zealand-based Lang Leav, who writes on love and heartbreak, struck gold in 2012 when her work began to be noticed. Leav (275k Instagram followers) launched her first poetry collection, Love & Misadventure, in 2013, and is slated to launch her fourth collection, The Universe of Us, this month. According to The New York Times, Leav's three collections have collectively sold more than 300,000 copies so far.
Leav is not alone. Her partner, Michael Faudet (97.5k followers) also has two best-sellers to his name. He writes on love and erotica. Other Instapoets such as Tyler Knott Gregson (303k followers) and RM Drake (1.6m followers), too, have gone on to sign book deals.
We followed the trend, even borrowed the typed-out layouts. "Micro-fiction's beauty lies in being minimalist and poignant; therefore, the large blank spaces with little text," says Reuben. He creates his posts using an app, The Amazing Typewriter. Actor and Instapoet Arunoday Singh (33) is an exception here. He physically writes his 'Sufiana' poetry in a calligraphic font, "I write my poems in a journal, or any other piece of paper. I then take photos with my phone and play around with filters."
But appearances notwithstanding, the Indian Instapoets seem to be consciously trying to be different.
Most popular international ones are known for their sentimental pieces. 'When you leave, it storms. The sky screams and weeps. You come home and it is painted once more,' writes Gregson.
But with Indian poets, the themes are different, often serious. Kaur's writing is feminist. Mondal's ranges from an erotica spin to Harry Potter's characters ('Imagine Luna Lovegood with her collection of sex toys — ropes and vibrators and lubricants') to a poem inspired by Omran Daqneesh, the Syrian child whose photo of being dazed in an ambulance became a symbol of the fallout of war ('The kid who survived a war, died with his heart in hand…').
Kaur, who recently posted about war in light of the Uri attack, says she is not a fan of Lang Leav. "A lot of international poets pander heavily to a market that wants easily digestible poetry. Indian poets are going beyond generic love poems, and writing about conflict, politics, identity," he says.
Writing about sensitive or controversial issues also brings with it extreme reactions. Kaur, who has often written on war, Kashmir and Manipur, says, "There are always people with strong beliefs attacking your beliefs. That's part and parcel of putting up your work on social media."
Going pro
Like international ones, home-grown Instapoets too have leveraged social media success into something bigger. Harnidh Kaur launched a collection of 66 poems, The Inability of Words (Writer's Workshop India), this July. She says it's sold over 500 copies, and she now has a book deal with Thought Catalog for next year. Mondal too, has a collection due next February.
The big question then is: is online poetry just a hobby or a viable career option? Kaur doesn't think it's sustainable to be a poet. She's studying for a Master's in public policy, and plans to work in policy or governmental administration. "The market [for poetry in India] is growing, we're making poetry sexy again, but being a poet is not sustainable," she says.
On the other hand, Mondal remains optimistic: "It seems ambitious right now, but in five years, I hope there's a big enough market." It doesn't help that publishing houses don't take a chance on emerging poets. "The big, traditional houses work only with big names," he says.
Fortunately, social media doesn't have gatekeepers. Instapoets write for a generation that can't be bothered with the stamp of literary cred. As long as your poetry is simple, and compels one to feel or think, people will double tap on your post.
5 International Instapoets to follow
Tyler Knott Gregson (303k followers)
This American poet and photographer's Instagram feed is positively dreamy. Sentimental poetry (often handwritten) on varied backgrounds — pictures, checkered paper, and torn and faded paper.
RM Drake (1.6m followers)
Romantic poetry on a minimalist background. The Miami-based writer has seven books to his name, and one more, Broken Flowers, slated to launch later this year.
Atticus (270k followers)
People get tattoos of his poetry. Enough said.
Lang Leav (274k followers)
Leav's poetry is widely loved for the emotions it evokes: of love, longing and loss. Her fourth collection of poems, The Universe of Us, will launch this month.
Michael Faudet (97.3k followers)
Mostly erotic, occasionally sappy poetry. Faudet's book, Dirty Pretty Things, was a best-seller.