Analysis: Jayalalithaa's challenge is to foot Tamil Nadu's bill
Updated on May 20, 2016 02:28 PM IST
She has to confront not only the financial burden but also a big and strong opposition unlike the last term.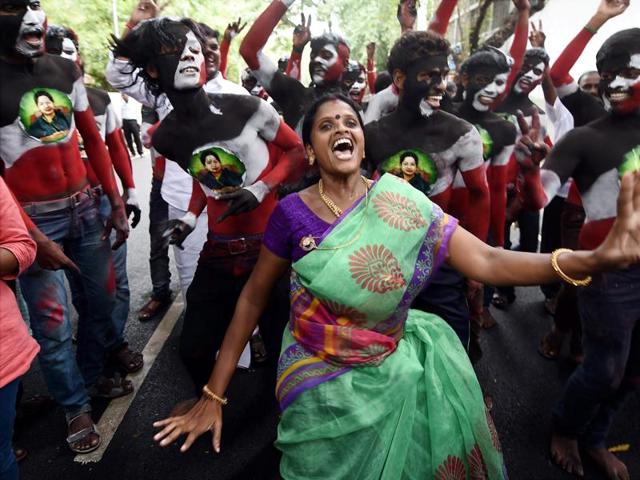 The Tamil Nadu state Assembly election result is something that I have not observed in my life and one that I had not expected. But all the same, it is a great victory for democracy as the AIADMK has got only a simple majority and chief minister Jayalalithaa is going to confront a huge opposition. This is an extremely healthy situation for a functioning democracy.
But there is one concern that I would like to flag. There are about two lakh plus NOTA votes polled, which is something that is not a very healthy sign for the functioning democracy. More so because of the attitude of those who pressed the NOTA button. They seem to be saying that they don't have faith in any of the candidates and by this, they are also saying that they do not have any faith in democracy that has served the country in good stead so far. If India has become a mature democracy it is because of the sagacity of the voters, notwithstanding the kind of candidates that political parties may be nominating.
READ: What lies ahead for DMK after defeat in Tamil Nadu elections
It sure is an attitudinal problem as those voting NOTA are parasites on democracy. They enjoy all the benefits of the democracy but are unwilling to participate in the democratic process when it is important to do so. In a democracy we have to chose from among the available given options. Just imagine what would happen to our electoral process if over 75% or more of voters turn out to be NOTA voters?
Coming back to the election result, AIADMK is coming to power with a simple majority and it is going to confront a major challenge. The state's current financial situation is very bad. We have got Rs 2.5 lakh crores as public debt and if you add the borrowings of various boards and local bodies (electricity board, metro water board, TWAD board, Chennai corporation, state transport corporations and so on) the debt would mount close to over Rs 4 lakh crores.
Over and above this, the freebies and welfare measures, new and old, will cause further drain. And where will the finances come from for some of the new freebies: 100 units of free power, scooter at half price to women, 8 grams gold to poor girls getting married?
READ: Three factors that helped Jayalalithaa keep Tamil Nadu
One has to maintain a balance between freebies and developmental- and infrastructure-building activities: roads, new power projects, buildings, infrastructure and the like. My biggest worry is that where would the money come for all these activities? The state is already in a severe debt and what will happen to the financial health of the state for all years to come. What will make the situation worse, the AIADMK government will have to introduce prohibition in stages as promised in the election manifesto. This will reduce the state's revenue considerably.
Besides, it is going to be a very big challenge for the AIADMK, and I sympathise with the CM as she has got to confront not only the financial burden but also a very big and strong opposition unlike the last term.
For DMK, they need not be disheartened. This defeat is not a defeat for them. In fact it is a victory. If on their own, they could notch over 100 seats, it is a huge plus for them from a mere 23. And this victory belongs to DMK leader MK Stalin who worked hard for over a year.
READ: Historic victory, but Jaya has lessons to learn
For AIADMK, this simple majority, indeed with thin margin for several of its candidates, should be viewed as a warning from the electorate. Jayalalithaa has not got a landslide like in the last parliamentary elections. It is a narrow victory. She must deliver on her promises, and more important, she has to correct her past mistakes and constitute Lokayukta as promised in the election manifesto as soon as possible.
(Prof Janakarajan is professorial consultant, Madras Institute of Development Studies. The views expressed are personal.)
Personalise your news feed. Follow trending topics