Horoscope Today: Astrological prediction for December 21, 2022
Dec 21, 2022 07:38 AM IST
Daily horoscope: Are the stars lined up in your favour? Find out the astrological prediction for Aries, Leo, Virgo, Libra and other zodiac signs for December 21, 2022.
All zodiac signs have their own characteristics and traits which define someone's personality. Wouldn't it be helpful if you started your day by already knowing about what's going to come your way? Read on to find out whether the odds will be in your favour today.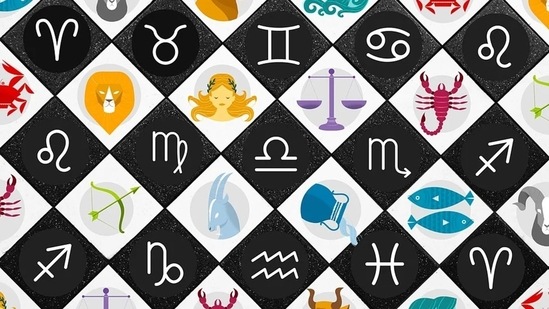 ARIES (Mar 21-Apr 20)
Professionally and financially, you may have a great day. You can step up the career ladder. A dedicated team is needed for success and to stay on top. Put your money to work now! Maybe some of you can make money in an unexpected way. Mind health should be a top priority today. Walking or meditating can clear your mind. Focus on what matters most. Your family may need you. Support them in whatever way possible. Home interior changes may not be well-received. Some of you may plan a trip with friends.
Love Focus: You can convince a person about your feelings. They may reciprocate them as well.
Lucky Number:4
Lucky Colour: Dark Blue
TAURUS (Apr 21-May 20)
Today may be a lucky day for you. In your personal life, expect lots of love and encouragement. Utilize every career opportunity. Avoid mental stress if you want to finish work on time. Before making any major financial decisions, gather your thoughts and weigh the pros and cons. Take family requirements in consideration. Gather friends and extended family for brunch or dinner. Those who are travelling will have a good time. Spirituality can help you find inner peace.
Love focus: Your relationship seems to have hit a rut. Let your partner know how you feel about their actions to normalize things.
Lucky Number:18
Lucky Colour: Red
GEMINI (May 21-Jun 21)
You may probably enjoy this time. Projects that were stalled can now move forward. You'll likely succeed in international business. Real estate deals can be lucrative. Someone with experience can give a good advice. Students can plan to study overseas. Participate in volunteer and religious groups. Some of you might be able to travel, even briefly. Friends may support you, which is good news. To boost your job prospects, practice solving complex problems. Misunderstandings can cause tension and distract elders at home. Be respectful at all costs. To regain energy, get moving and stop procrastinating.
Love Focus: Attractive and sympathetic partners may comfort Gemini singles. Impress your sweetheart with a unique gift or date.
Lucky Number:17
Lucky Colour: Grey
CANCER (Jun 22-Jul 22)
It's best if Cancers can control their anger and approach problems calmly. Being arrogant at work may backfire. Keep your mind and body free of negativity. An older relative may answer your questions and concerns. You may benefit from regular meditation. Religious advice and other pursuits will occupy you. Financial security and other ways to make money are possible. Student's academic career may be challenging. Concentration may be hard for exam prep today. With the new arrangement, you could profit from your previous land investment.
Love Focus: Someone may ask you out today out of the blue and you are likely to have a great time.
Lucky Number:1
Lucky Colour: Pink
LEO (Jul 23-Aug 23)
Leo natives may do well. Make plans now to improve your present and future. If you focus on your biggest customers, you can offer them more products and services. Don't give up; today is your day. Don't let bad feelings cloud your luck; focus on the positive. Weigh the pros and cons before getting into meaningless arguments with someone important to you. The house's amenities and renovations cost money, but you can afford them. Leos, avoid road trips as they may cause problems.
Love Focus: Leos may have fulfilling partnerships. Your spouse may support your career goals.
Lucky Number:9
Lucky Colour: Maroon
VIRGO (Aug 24-Sept 23)
Today may bring Virgos bargains, financial gains, and a career boost. No major crises may worry you and peace may prevail. Don't relax because you're sure to win; keep up the good work. Most of your thoughts and energy today will be on the family. Try to finish any unfinished business at home. Buying or selling a home is a good idea now. Students can do better by enhancing their focus. A long trip is not advisable. Spending time with a loved one is foreseen.
Love Focus: Singles should refrain from spending time in isolation. Be open to meet new people today.
Lucky Number:6
Lucky Colour: Yellow
LIBRA (Sept 24-Oct 23)
Libra natives' home and work life may go as planned. Success is sure for those seeking one. Your improved productivity is likely to impress your boss. Some may be able to start a new business. Profits from traditional means look good. Love and support from family can make any day better. Librans' educational prospects look steady today. Second half of the day may drain you somewhat mentally or emotionally. Some of your choices may worry you. Maintain composure and keep a low profile. Those banking on foreign money or hoping to move there may get good news today.
Love Focus: Married Libras may struggle to keep the peace. Attempts to make a partner jealous may backfire.
Lucky Number: 5
Lucky Colour: Green
SCORPIO (Oct 24-Nov 22)
Scorpios may worry about a non-issue. Surround yourself with positive people and read motivational books to avoid this. It may be beneficial to abandon some of your usual practices to make room for new ideas and methods. Those who own businesses can expect growth due to their efficiency and skill. You may benefit by interacting with elderly relatives. You can stabilize your finances by making wise investments. A religious trip is in the offing for some. To get good grades, students must work hard. A healthy lifestyle starts with eating well. Keep a regular yoga practice, eat well, and exercise.
Love Focus: Scorpio couples can rekindle their romance. Your partner may back you up, and your love may grow.
Lucky Number: 9
Lucky Colour: Cream
SAGITTARIUS (Nov 23-Dec 21)
Careers prospects may remain bright. Some of you are likely to gain respect in their fields. Investing in office tech can boost productivity. Quick decisions can help you land lucrative deals today. Today may be suitable for your business as well. Expanding into new markets can boost growth. You may have to strive to maintain a work-life-family balance. Focus on family needs to maintain peace. Academic success is predicted for hardworking students. Those who want to work abroad may be able to. Sagittarius litigants are likely to win in a protracted property dispute.
Love Focus: Single Sagittarius natives should exercise caution when considering romantic attachments.
Lucky Number: 8
Lucky Colour: Royal Blue
CAPRICORN (Dec 22-Jan 21)
Capricorn's creative powers may blossom. You can show off your talents and amaze others. The way you organize your thoughts can impact your career. You can advance in your field if you have the time and skills. Relationships, especially with parents, may be smooth. You may be busy with domestic tasks, so accept them happily. Some of you may have money issues. Keep a positive mindset and guard your investments. Some Capricorns can go on a good, profitable, and enjoyable trip that will revitalize them. A real estate expert can give you good advice. Use this advice to succeed.
Love Focus: You may need to work harder to rekindle the passion in your relationship. Single Capricorns can make friends.
Lucky Number: 15
Lucky Colour: Golden
AQUARIUS (Jan 22-Feb 19)
Positivity today may help you develop your skills. A great chance to excel shouldn't be missed. Because of your hard work, your bosses may give you a raise and promotion. Anxiety can result from a lack of family support. Real estate can pay off if you act quickly. Those waiting for a competitive exam result can be hopeful of a good showing. If you're doing property documentation, surround yourself with dependable people. Aquarius natives who travel can make a lot of money. Try to socialize.
Love Focus: You and your partner can revive your love and passion for each other by lavishing attention on each other today.
Lucky Number:18
Lucky Colour: Magenta
PISCES (Feb 20-Mar 20)
Pisces natives are entering a new phase of life. You'll no longer have to deal with old issues. You'll feel strong and healthy first. Your disease can finally be cured. Luckily, your career is about to change. You may feel vital, optimistic, and confident in your ability to see clearly. But don't micromanage your siblings, or you'll damage your relationship. Also, keep realistic expectations of those close to you. Teachers and parents may support you if you pursue higher education, so do well. Unexpected home maintenance costs can be a burden for Pisceans.
Love Focus: You and your spouse may get through any disagreements and enjoy a happy marriage.
Lucky Number: 11
Lucky Colour: Purple
"Exciting news! Hindustan Times is now on WhatsApp Channels
Subscribe today by clicking the link and stay updated with the latest news!"
Click here!