Love and Relationship Horoscope for January 20, 2023
Jan 20, 2023 06:00 AM IST
Horoscope Today 20 January, 2023: A day full of love and affection. Find the love daily astrological prediction for Aries, Libra, Capricorn, Pisces, and other zodiac signs for January 20.
Aries: Don't rush into anything unless you're sure it's the right move for you to do. When it comes to your private life, you want to leave your options open. You are very cautious about making any sort of commitment or pledge. Possibly, today this confusion can be highlighted in your love agenda. It might be a while before you feel like yourself again. Keeping your feet on the ground is essential.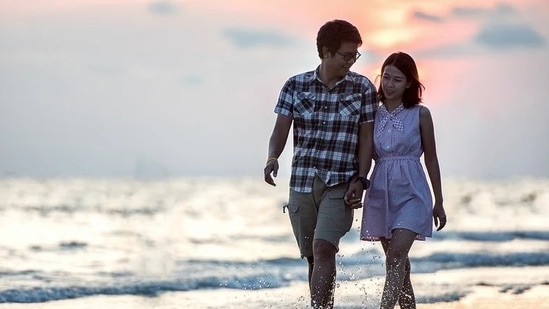 Taurus: Use your problem-solving skills to repair damaged relationships. It appears that you are the only one who can smooth over the current tension in your relationship. If you can keep your cool and be objective, you can bring things back to normal in no time. If you feel the need for some distance, communicate this to your partner and arrange for it to be provided.
Gemini: It will be a wonderful day spent with the one you love. Make plans to eat out or prepare a romantic meal together if you can. If you've been having disagreements or arguing recently, sort out the issues by having an honest conversation. If you tell your lover how you feel, you'll both have a much better time. Sharing and compassion are two important areas to remember today.
Cancer: You may expect to feel strong and confident today in your love life thanks to the day's playful, vivacious vibe. Always hold yourself in the highest regard and have complete confidence in your words and actions. Infuse yourself with a love that is intense and powerful. There is nothing anyone can say in response to your opinion, so express it forcefully. Enjoy meaningful dialogues.
Leo: Introspect where you are going wrong in your love life. Make thoughtful word selections and give your companion your entire attention. Take care in how you communicate to your partner about a sensitive issue in your relationship in order to avoid any miscommunication. In the end, you will find that you are on the same wavelength, although getting there may be a bit of a struggle.
Virgo: Relationships can be more cold than normal today. Someone you care about isn't in the mood for your typical pastimes, and you can't seem to cheer them up with affection. It may be a good idea to make yourself at home and spend some time alone before planning to get together again. In a few days, things will get back on track and all will be well.
Libra: The topic of relationships may cause you to feel a strong sense of nostalgia today. As memories of the past flood your mind, it might be easy to get carried away with feelings of longing. You may be missing someone you formerly shared your life with. However, you should give it some thought before reaching out to them, since they may have already moved on.
Scorpio: You may be feeling some annoyance today over how much time you spend together as a couple as opposed to other obligations. Some of the arguments you've been having with your loved one can be a reason for alarm. The only path to a practical and forward-thinking answer is open and honest dialogue. Stay strong and don't keep your pain to yourself.
Sagittarius: Put aside any and all other interests, no matter how appealing. The negative consequences would far exceed any temporary benefits. Therefore, don't try to find solace outside of your existing relationship; doing so will only lead to more heartache and frustration. It's imperative that you prove your dedication and devotion to your mate or else you can expect a confrontation.
Capricorn: Perhaps now is the moment to share your innermost aspirations. A strong desire to engage in more in-depth dialogue might arise, especially with people who hold the key to realising certain desirable fantasies. If you are assertive in asking for what you want, you need not worry about being perceived as hostile. Get over it and relax. Have faith in your gut and your feelings.
Aquarius: Your love connection is in need of some spark right now. If you keep thinking of it as an impasse, that's exactly what you'll get. However, it may be revived if you can muster a grin or a chuckle and decide that it's not that horrible. Maintain a light-hearted attitude and avoid excessive introspection. Laugh more and enjoy life more, and you'll find that the good energy you put out will return to you.
Pisces: Today will be a good day for your relationship since it will be full of love and affection. The odds of maintaining a positive disposition throughout the day are both high. If you and your significant other are looking to escape away for a little while, today is a great day to do so. Some of you might be able to strike up a conversation with a person who is genuinely fascinating to you.
----------------------
Neeraj Dhankher
(Vedic Astrologer, Founder - Astro Zindagi)
Email: info@astrozindagi.in, neeraj@astrozindagi.in
Url: www.astrozindagi.in
Contact: Noida: +919910094779