Articles by Sonya Dutta Choudhury
Absorb nature, immerse yourself in thrilling geopolitics, and venture into time travel, with these enticing monsoon reads. Also the book to read on Roe v Wade being overthrown.

Six reasons why you should listen to audiobooks, with audiobook recommendations for every mood. Also meet Sagar Arya, the voice behind The Satanic Verses, the Amish series and others.

Read how fathers affect the lives of their children, with seven books that offer insights on how to be a good dad.
Read these books to better understand the people around you, and discover yourself.

Explore New York with these seven books, shop at an independent bookstore, and tour a literary tavern
May is mental health awareness month, and the perfect time for these seven powerful books on mental health

Books to help you design a home that makes you happy, building stories from Chicago, and a conversation on why architects should read murder mysteries.
On Mothers Day weekend, books to celebrate and interrogate motherhood, and a conversation with Zibby Owens of the award-winning Moms Don't Have Time to Read Books Podcast.

Set in campuses as far apart as Princeton and Shantiniketan, (and also in imaginary worlds), they grapple with the fears of fitting in, of failure, of phantoms imagined and real, of coming of age.

On World Book Day, we understand the world through some of its greatest minds.

Today, we have four must-reads on caste, journalist Samanth Subramaniam shares five favourite Sri Lankan books, and a Korean family saga to continue the Binjin wedding celebrations.
Both towns offer perfect slopes, powdery snow in season and a wide array of snow sports. So why aren't they getting more attention?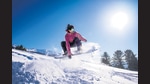 There's excitement over the expected boom in tourism, concern over the drifts of litter already piling up, and worry over robberies and Covid-19. Above all, villagers are waiting to see how the engineering marvel will fare in the heaviest snows.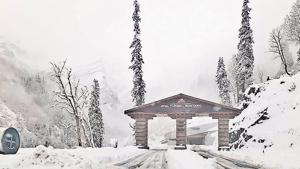 Meet Afshan Ashiq and other footballers who are fighting societal norms and making women's football take off