Actor Farooq Sheikh dies of heart attack; film industry mourns loss
Updated on Dec 29, 2013 12:54 AM IST
The actor was in Dubai when he suffered a heart attack late Friday night. He was last seen in Club 60, where he played the role of an old man who had lost interest in the charms of life. He started his career in Bollywood in 1973 with Garam Hava. Farooq never cared for money: Shabana Azmi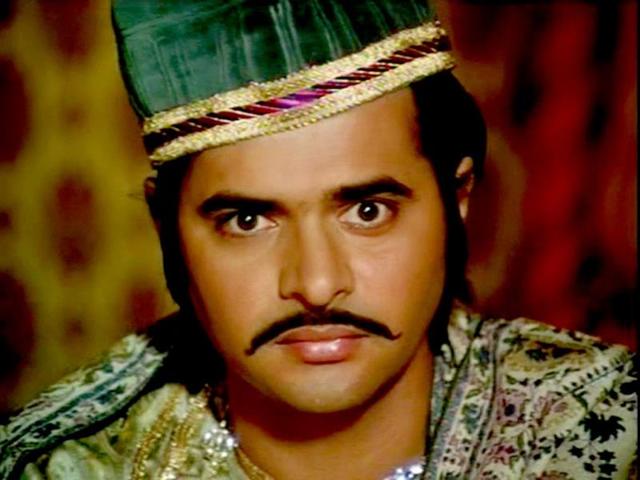 Veteran actor Farooq Sheikh died after suffering a heart attack in Dubai.
He was 65. "He has passed away," a family member said, without disclosing any further details.
The actor was in Dubai with his family when he suffered the heart attack on late Friday night.
Farooq's body will be brought to Mumbai later in the day after completing the formalities in Dubai.
Born on March 25, 1948, Sheikh made a tremendous contribution in theatre, films and TV as well. He started his career in in 1973 with Garm Hava and is best remembered for his performances in films like Shatranj Ke Khiladi, Chashme Buddoor, Kissi Se Na Kehna, Noorie.
His last film was Club 60 and before that he was seen playing the role of a father to Ranbir Kapoor in Yeh Jawaani Hai Deewani.
He also hosted the popular Zee TV show Jeena Issi Ka Naam Hai in which he interviewed many Bollywood celebrities.
Jammu and Kashmir chief minister Omar Abdullah tweeted, "Only ever met him once & didn't actually know him but he was an amazingly polite gentleman. Very pleasant encounter. RIP Farooq Sheikh Sahib."
Amitabh Bachchan:
T 1336 -God !! Farooq Sheikh passes away !!? A true gentleman, a wonderful colleague ! A quiet honesty about him. Very very sad ! T 1336 -Farooq Sheikh !! Cannot believe he has gone. There was an absence of any kind of pretence in his demeanour, or towards his work !!
Shekhar Kapur: #RIPFarooqShaikh The last time we met, we talked politics. I wish we has talked film and acting. Its what we love most. I would have learned
#RIPFarooqShaikh Garam Hawa, Chasme Badoor, Umrao Jaan, Katha Shanghai. List of brilliance is endless. Life passionately dedicated 2 his art

Shah Rukh Khan: My biggest regret that I never got to spend time with you, Faroukh sahib, as I had requested. Should have done it earlier. I feel so sorry.
Manoj Bajpayee: Never felt so sad recently as I am feeling today after I heard the news of sudden demise of farooque sheikh saab!man with no pretence!RIPsir
Kunal Kohli: Completely Shocked to hear about Farooq Sheikh passing away. RIP. Can't believe this news. Really sad.
Boman Irani: Farooq Sheikh passes away! Shocked, numbed and saddened. Was supposed to be shooting with him today. A gentleman actor is no more!
Mahesh Bhatt: Alvida Farooq bhai the warmth of your smile lingers in our memory!
Raveena Tandon: RIP Farooqji..a gentleman actor..ull be missed
Madhur Bhandarkar: Deeply saddened to hear about Farooq Sheikh. Will miss his warmth, acting skills & gentlemanly demeanour.RIP sir.
Mini Mathur: Hope Farooq Shaikh is listening to the wonderful odes & goodbyes. We should appreciate people we admire while they are still around. RIP.
Kailash Kher: Shocked to hear about a great human, wonderful actor Farukh Shaikh s sudden Demise, RIP Farukh Saab.. God Bless the departed Soul. Prayers
Sophie Choudry:
Such sad news to wake up to! Fabulous actor, understated gentleman.. Have loved him in so many films frm Noorie to YJHD! RIP Farooque Sheikh
Farooq Sheikh: his life and work

Born on 25 March 1948 Farooque Sheikh is best known for his roles in parallel cinema. The veteran actor died on Saturday morning, suffering from heart attack.
Farooq, who was born in Baroda, Gujarat, began his career in theatre, acting in plays with IPTA and directors like Sagar Sarhadi.
He got his first major movie break in 1973 with Garam Hawa which the led him to several other notable films like Shatranj Ke Khiladi (1977), Noorie (1979), Chashme Buddoor (1981) and Kissi Se Na Kehna (1983).
His on-screen chemistry with Deepti Naval was a hit with the audience. Farooq also experimented with negative role in Deepti Naval, Naseeruddin Shah starrer Katha.
He also acted in Yash Chopra's Rohan Kapoor, Faraha starrer Faasle starring Deepti Naval.
He has worked with legendary directors Satyajit Ray, Muzaffar Ali, Hrishikesh Mukherjee, Ketan Mehta among others. Farooq has also acted in many serials and shows on TV and performed on stage in famous plays such as (directed by Feroz Abbas Khan, featuiring Shabana Azmi)
Sheikh was awarded the 2010 National Film Award for Best Supporting Actor for Lahore (2010).
Sheikh is survived by wife Rupa Jain, whom he courted for nine years before tying the knot, and two daughters: Shaista, Sanaa.
Which is your favourite Farooq Sheikh movie? VOTE HERE
(
With inputs from PTI
)