Hrithik Roshan: 'There was a time when doctors told me that I will never be able to dance again'
On International Dance day, Hrithik Roshan calls himself a huge fan of King of Pop Michael Jackson, lists his favourite dance numbers and Is Pal Ka Jeena is not his top choice.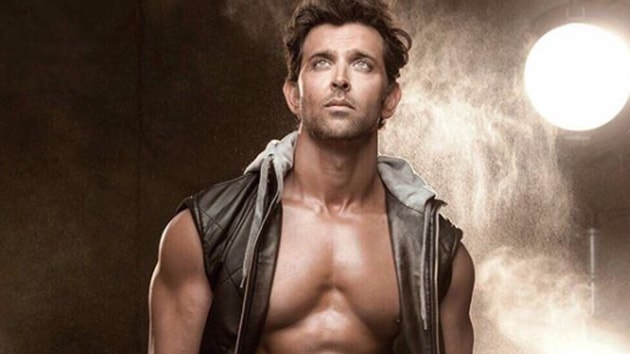 Updated on Apr 29, 2019 11:26 AM IST
When Hrithik Roshan debuted in 2000, he was hailed as the next superstar of Bollywood. Apart from his good looks and acting prowess, the actor also established himself as an exceptional dancer in his very first film. Ever since, there has been no looking back for Hrithik, who is considered to be one of the best dancers in Bollywood by most of his contemporaries. Tiger Shroff looks up to the actor for his dancing skills as do so many other young actors. On International Dance Day, we caught up with the actor to talk about everything related to his passion — dance.
What are your earliest memories of dancing?
My earliest memories of dance are from school. We would have annual day shows where all the kids would perform together and there would be dance competitions and performances. There used to be a lot of dancing to Bollywood songs at birthday parties, where each one of us would do hook steps of popular songs and show our best moves. I took keen interest in dance while I was preparing for my debut film, Kaho Naa Pyaar Hai (2000).
Also read: Game of Thrones Season 8 Episode 3 review
Growing up, who was your inspiration?
I have always been a huge fan of Michael Jackson, Shammi Kapoor and Govinda. Each of their dancing style is different from the other. I have grown up imitating their styles in front of the mirror.
If you had the choice to do a dance-off with any person living or dead, who would it be?
Maybe not a dance-off, but I would have loved to share the stage with the legendary Michael Jackson. I have been a huge fan of his since childhood and he is the reason I started dancing.
What does dance mean to you?
I feel dance is a very powerful medium to draw people towards physical fitness. There was a time in my life when the doctors had told me that I will never be able to dance again. I danced my way through that phase, too (smiles). Dancing is a great way to stay fit. It helps you burn calories, strengthen muscles, increase flexibility, and also keeps one upbeat and happy. I have also introduced my mom and kids to it and they love it.
You have a lot of dance numbers to your credit. Which is your personal favourite?
It is tough to choose just one favourite song of mine to dance to. But my top favourites are Deva Shree Ganesha (Agneepath; 2012), Dhoom Again (Dhoom 2; 2006), Bang Bang (Bang Bang; 2014) and Ek Pal ka Jeena (Kaho Naa Pyaar Hai; 2000).
What do you think about dance reality shows that are the rage on television channels currently?
Dance reality shows are a great platform to discover and promote new talent from across India. It gives people an opportunity to showcase their talent. I have judged a dance reality show in the past and I will definitely be open to doing it again in the future if something interesting comes up.
Topics
Close Story