Jim Sarbh talks about Sanju co-star Ranbir Kapoor: He's better than me, but I'm doing my best
Actor Jim Sarbh can't stop gushing about his onscreen and off screen bonding with Sanju co-star Ranbir Kapoor, says that he found Ranbir to be a fresh, talented, reactive co-actor.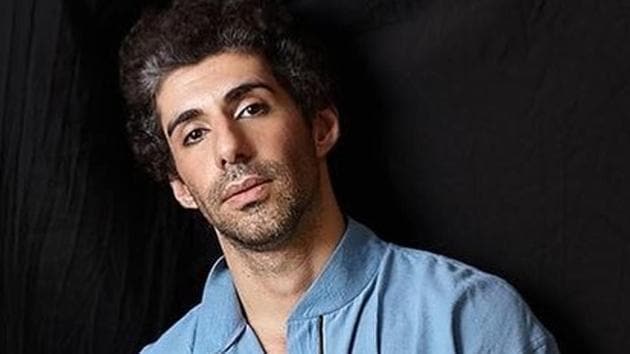 Published on Aug 20, 2018 01:39 PM IST
Hindustan Times |
, New Delhi
Monika Rawal Kukreja
Actor Jim Sarbh was a revelation to Bollywood filmmakers when he first played a hijacker in Neerja (2016). He followed it up with negative roles in Raabta (2017) and Padmaavat. Now, having raised the bar with his latest outing, Sanju, in which he played the role of a drug peddler, Jim talks about how he deals with a film's success, the criticism that comes along and bonding with Ranbir Kapoor.
Almost two months since Sanju released and it's still making buzz. How's the feeling?
It feels good to be able to work with a director and actors I've admired. When a film does well, everyone is usually happy and grateful, but for me, the impression the film leaves upon my mind is created during the process of filming; my memories are not a reflection of critics' reviews and box office figures.
In Sanju, you played a character who got Sanjay Dutt addicted to drugs. Was it tough to play such a flawed character?
All characters are flawed, because all humans are flawed, and I'm definitely one, so as easy as playing any character really. I remember being cast, and us futzing around with the character during readings, playing around with how menacing and how funny he should be, and if we could strike a balance. I remember struggling with this slightly heightened world of the film, and Rajkumar [Hirani] sir guiding me kindly and graciously towards what
he wanted; ignoring my resistance and gently nudging me into the performance you all have seen.
+ +
What about the allegations that the film was an attempt to white wash Sanjay Dutt's image?
A filmmaker gets to choose his world: there are infinite possibilities for how to represent someone, and Raju sir made his choice for what he believed would be the strongest film. If anyone disagrees, they should make a film representing their choice.
You shared a lot of screen time with Ranbir Kapoor. Tell us about your camaraderie onscreen and off it, too.
He's a great guy. I remember reading with him for the first time and finding him to be such a fresh, talented, reactive co-actor. As soon as he found out I played football, he invited me to play along with his team, the All Stars (Football Club), which I've been thoroughly enjoying since then. He's better than me, but I'm doing my best. Even in the film, I felt the same way; he's better than me. He understood and was perfectly entrenched in the world Raju sir was creating. As far as the actual person goes, he's the only star I've worked with who has invited me into his trailer for a meal.
You tasted commercial success quite early on in your career with your films, Padmaavat and Sanju, entering the 200-crore club pretty soon. What more are you aiming for?
300 crore club! Perhaps it will be headier when I'm the lead.
When you made your debut in Neerja, everyone said you looked so promising. Did such compliments act as a driving force?
It means I got cast in more films, it means I got more work, it means I was put on the map; I will be forever grateful for the opportunity to perform that role.
We heard you're doing Housefull 4 next. Is that confirmed?
No, I'm not.
Interact with Monika Rawal Kukreja at Twitter/@monikarawal
Close Story