Kangana Ranaut slams award shows: Was refused an award as I got delayed in traffic
Updated on Dec 20, 2017 03:13 PM IST
In a freewheeling chat with film critics Anupama Chopra and Rajeev Masand, Kangana Ranaut revealed her experiences with various award functions, before she decided to boycott them.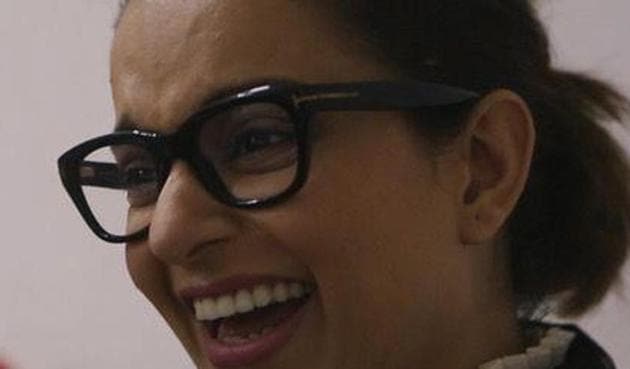 Kangana Ranaut has said she has been refused awards because she was struck in traffic and could not show up at the event on time! In a freewheeling chat with film critics Anupama Chopra and Rajeev Masand, the Simran star revealed her experiences with various award functions, before she decided to boycott all of them in 2014.
"Initially you have this ideal notion of the system. It is about adding to your Wikipedia (page) so it is all a fairy tale image. I have had some very ugly experiences. Early on, I got dressed up for some award, I don't remember the award but I was supposed to receive the award for supporting cast for Life In A Metro. I got stuck in traffic. I started getting calls asking 'where are you'. The hysteria and panic that I experienced, I didn't make it and Soha (Ali Khan) got it for Rang De Basanti," Kangana said.
"Imagine a young woman, that whole notion that you are somebody who is getting an award, that entire thing was shattered. It is like everyone gets a little candy to play with. I was late by some 10-15 minutes and I didn't get the award," she added. Kangana also said she stayed for the event and "understood" that she couldn't reach and hence lost the award to Soha.
"Later on, you understand that your award should belong to you, the artist. There was this entire discussion when Heath Ledger was to get an Oscar for The Dark Knight (2009). You are felicitating a performance, not the person, how does it matter whether the artist is alive or not? Later, I was part of this award function, I was asked to perform and when I refused, I was told 'you get paid and also get an award for your performance'."
Sharing another anecdote, Kangana further said in the podcast, "I was in the United States for my screenwriting course when I got a call from Filmfare in 2014. They told me I was going to get an award for Krrish 3 and they requested me to come back for just one day so I could attend the awards." I told them I am doing my course and going back and forth will cost me around 10 lakh. Because I would miss my classes, I told them it's not possible. They decided to give the Best Supporting Actress award to Supriya Pathak for Ram Leela instead. It is not to take their credit away, but just that you guys want anecdotes."

The editor of Filmfare, in a series of tweets, refuted Kangana's claims and wrote, "Is she hallucinating? I've never had a conversation with her about Krrish."
During the course of the discussion, Rajeev Masand referred to an anecdote Sonam Kapoor allegedly told him. Though Rajeev did not name Filmfare, the editor and Sonam have refuted his claims that Sonam was given Critics' award for Neerja as the editor wanted to give an award to Alia Bhatt.
"For another award function, Deepika Padukone got an award for Happy New Year. And they didn't give me an award for Queen as I didn't show up. The next year they made sure I didn't get the Best Actress award for Tanu Weds Manu Returns and later I got the National Award. Then they got trolled," she said.
Asked if it was a hard decision to stop going for award functions, Kangana said, "Very hard decision, especially the gowns I have. The only thing I regret is the gowns and special editions I used to get for the red carpet appearances."
"My stand is not to ridicule or make them feel insignificant, I have not been disappointed with the award season this year. Maybe not us, but at some point, our voice should make a difference. I had friends telling me this is your time, why protest instead of enjoying but that is the place where you protest. If you aren't getting an award, what is a protest?" she added.
"First Krrish and after that Queen happened. The decision came with that, because then it made a difference. With Queen, it was a no argument zone and lot of people spoke about it," she further said, adding that she still respects National Awards as she has never been asked to perform in return or be present at a particular time.
The entire podcast, Take 2 episode 10, is available on Saavn.
Follow @htshowbiz for more
Personalise your news feed. Follow trending topics