Priyanka Chopra announces her memoirs Unfinished, says it will be rebellious and bold like her
Jun 20, 2018 11:48 AM IST
Priyanka Chopra's biography will chart her dream run in entertainment industry and her feelings.
Actress Priyanka Chopra is writing a memoir, titled Unfinished, which will be published simultaneously in India, the US and Britain next year. In the memoir, Priyanka said, she is ready to write about her feelings during the course of what has been a fascinating journey.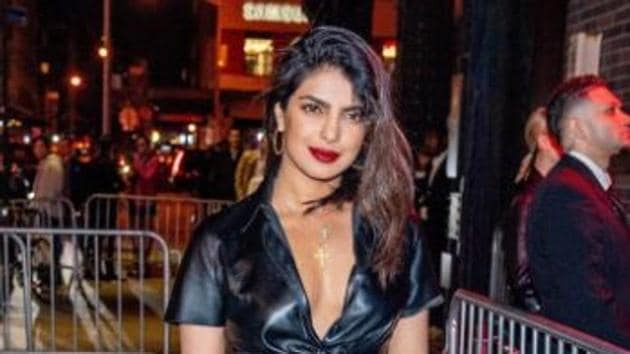 "The flavour of the book will be honest, funny, spirited, bold, and rebellious, just like me," said Priyanka, whose foray into the entertainment industry began at the age of 17 when she won Miss India and went on to win Miss World the following year.
"I have always been a private person, I've never spoken about my feelings during my journey but I am ready to do so now. I was raised to be fearless when it came to opinions, and I would like to tell my story in the hopes of inspiring people -- especially women -- to change the conversation, to shatter glass ceilings. Women are always told we can't have everything. I want everything, and I believe anyone else can have it too. I'm proof of it," she added.
The surprise announcement was made late on Monday by leading publisher Penguin Random House India, which recently announced the publication of AR Rahman's authorized biography.
UK and Commonwealth (including India) rights were acquired at auction from Siobhan O'Neill and Fiona Baird, on behalf of Mel Berger, of William Morris Endeavor.
Meru Gokhale, Editor-in-Chief, Penguin Random House India, said: "I met Priyanka Chopra for the first time when she delivered the Penguin Annual Lecture in New Delhi in 2017, and was amazed at the way people in the audience, and especially young women, responded to her words, her provocation and her rallying cry.
"At Penguin Random House India, we are committed to publishing strong female role models, and are immensely proud of having Priyanka Chopra on that list."
Unfinished, the publisher said, is a collection of personal essays, stories, and observations by the UNICEF Goodwill Ambassador.