Salman Khan says he doesn't like web content: 'There's no censorship, kids are watching'
Actor Salman Khan says that he is not in favour of digital shows as there is no censorship and kids have access to it.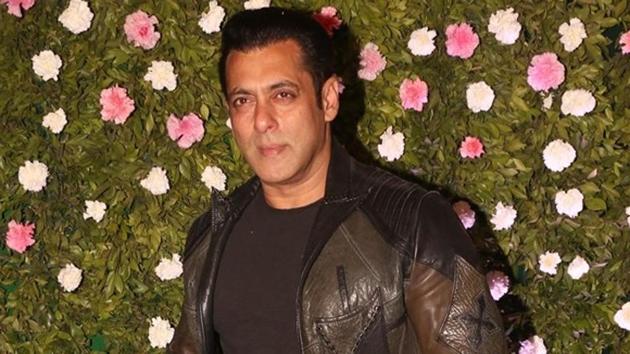 Updated on May 05, 2020 09:08 PM IST
Salman Khan has been an actor for over three decades. But few know that the 53-year-old, who made his big screen debut in 1988, entered the industry wanting to be a director. Acting just happened to him and the gig has been going on for 30 years now. However, Salman says that direction is something that he is extremely passionate
about, and he will definitely direct at some point in the future. Excerpts from an interview:

It's always the script. It has always been that way. When the audience walks out of the theatre, they should feel that they want a boyfriend like my character, or a son like that or a husband. Every actor should see the film in totality from the audience's perspective.
Also read: Avengers Endgame movie review: A pinnacle of superhero storytelling, Marvel's latest is a triumphant tear-jerker

Right now, I am shooting for the third instalment of the Dabangg franchise, which is a prequel. Then, Bharat is releasing, which is a journey from the age of nine to 27 to 35 to 45 to 70. So I am playing all those age groups in Bharat. You saw that in Sultan (2016), too. The amount of work that went into it is 10 times more than what I put in any other film. Because you need to lose weight to look a certain way and then you need to put on that weight. And all this always has to be done in a short span of time. Earlier, it was easier, but now, of course it's tougher.

No, I don't like it. I mean, it's a damn good space but I don't like all that is being shown on the digital platforms. In films, if there are three-four extra punches, it gets censored and we get an A certificate. We get a U/A certificate only when we cut some scenes but on the web, they show anything and everything. There is no censorship. There should be an appointed body that takes that call. My problem is that young kids are also watching
it because everyone has access to a phone. So, that's not cool with me.

Not now. But I will [direct] at some point. I started my career wanting to be a director so I think that I will do that at some point in the future. But I will make a very small film. Badi picture ka matlab yeh nahi hota ki production mein paisa kharch karo, it means bada plot hona chahiye, and content bada hona chahiye.
Follow @htshowbiz for more
Close Story
Personalise your news feed. Follow trending topics