Will Sushant Singh Rajput portray MS Dhoni perfectly? He can learn from these
Updated on Sep 28, 2016 08:14 AM IST
While we wait to his performance in the film, the set photos and now the poster has made us rather hopeful about Sushant Singh Rajput playing MS Dhoni in his new film. But does his appearance match that of the cricketer himself?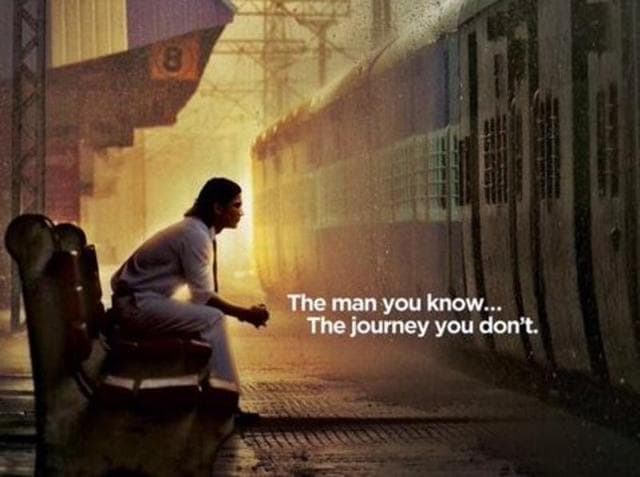 While we wait to see his performance in the film this Friday, the trailers for MS Dhoni: An Untold Story have made us rather hopeful about Sushant Singh Rajput playing the Indian cricket team captain in his new film.
Well, we do not doubt his acting chops after Kai Po Che and PK, but looks are another matter altogether. You can judge for yourself:
Alright, he does look a lot like him and we accept it. But will he be as good as these other actors who played someone famous in a biopic with so much excellence? Here's hoping he does and if not, we wish he isn't as bad as the last few on this list.
1. Sean Penn as Harvey Milk in Milk
Sean Penn's performance in Milk won him an Oscar in 2009. He played the gay rights activist Harvey Milk in the biography and looked like his long lost twin. They had the same wavy hair, complete with a bony face and a thin frame. The iconic t-shirt also made sure the audience felt like they are looking at Milk himself.
2. Daniel Day Lewis as Abraham Lincoln in Lincoln
Lewis played America's most respected president Abraham Lincoln in this 2012 movie by Stephen Spielberg with incredible intensity. Also, you must have seen the poster of the movie and thought that oh, it is Lincoln himself because he looks so much like him in the side profile. They have the same longish face, light eyes surrounded by a pool of wrinkles. And yes, the iconic beard.
3. Farhan Akhtar as Milkha Singh in Bhaag Milkha Bhaag
Bollywood still has a long way to go to learn how to make good biopics but this one was a gem. Farhan Akhtar toiled hard to look like like the Flying Sikh in the movie and all his hard work paid off in the end. His physique, face, mannerisms were so much Singh, the audience was left spellbound.
4. Wagner Moura as Pablo Escobar in Narcos
We are in the midst of the golden age of TV (okay, American TV), and the one name sure to crop is that of Wagner Moura. He plays Columbian drug lord, Pablo Escobar, with a precision rarely seen in a TV biopic. His curly, dark hair, his potbelly, light coloured suits, and a deep, sullen voice speak power as soon as he enters the frame.
5. Benicio Del Toro as Ernesto 'Che' Guevara in Che
Toro played the iconic Argentine revolutionary Che Guevara in this 2008 film. Critics were left spellbound at the precision with which Toro executed his role: Not only did he work hard on his acting (he was always great at it), he also surprised everyone with his appearance. He looks so much like Che in the movie that his bigger frame caused no distraction.
Read: Not just Neerja, these Bollywood films that were banned in Pakistan too
6. Meryl Streep as Julia Child in Julie vs Julia
Remember that beautiful movie where Meryl Streep played beloved TV chef Julia Child? While she may not have looked like her carbon copy, Streep's voice was unmistakably like Child. She took on the high pitch and kept it throughout the movie. Sure her dresses and curls didn't hurt either.
7. Chris Hemsworth as James Hunt in Rush
Thor star and Australian actor Chris Hemsworth portrayed British Formula One racer James Hunt in 2013 movie, Rush. The film addressed Hunt's rivalry during the 1976 Formula One season with another famous driver Niki Lauda. Lauda was portrayed by Daniel Bruhl. The film was a hit among the audiences, receiving a 89% fresh rating on Rotten Tomatoes. Chris Hemsworth had the right hair and brooding look for the part.
8. Joseph Gordon Levitt as Philippe Petit in The Walk
While the movie was a fun watch, Levitt's accent and his lack of resemblance to Petit did little to help his performance. While the two were pretty similar in their body, Levitt was still not as skinny in a bodysuit as Petit and his face was absolutely different as well.
9. Will Smith as Muhammad Ali in Ali
Will Smith played one of the greatest sportspersons to walk the Earth, Muhammad Ali, in the 2001 movie, Ali. Fun trivia: Smith actually turned down the role when he was offered the movie. However, Ali himself called him upand asked him to reconsider. Ali thought Smith was the only one as good looking as him that could play the role.
10. Priyanka Chopra as Mary Kom in Mary Kom
What we wont let slide is this one. The two aren't alike in any sense of the word. They don't look the same, talk the same or maybe even breathe the same. The producers basically tried to stretch out her eyes for the movie was near offensive anyway, too bad it did no one any good.
The writer tweets @soumya1405
Follow @htshowbiz for more.
Personalise your news feed. Follow trending topics