Dating a writer makes for great conversations: Swara Bhaskar
Updated on Jan 18, 2017 07:11 PM IST
Swara Bhaskar on growing up in a navy household, dating a writer and the one rumour she would like to spread about herself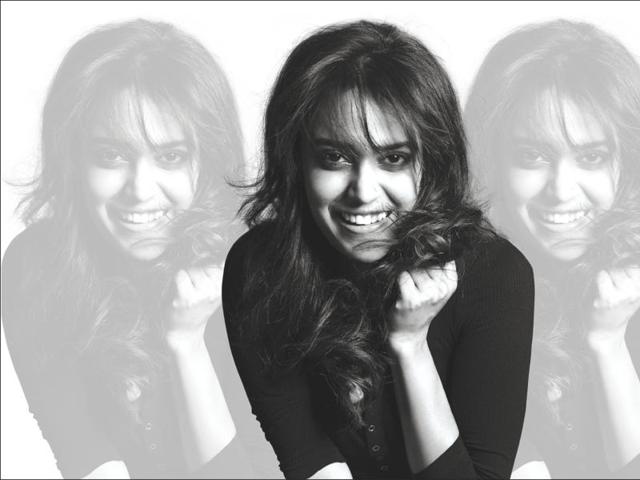 Swara Bhaskar on growing up in a navy household, dating a writer and the one rumour she would like to spread about herself.
Sun Sign: Aries
Date of birth: April 9
Place of birth: New Delhi
Hometown: New Delhi
School/college: Sardar Patel Vidyalaya, Miranda House, Jawaharlal Nehru University
High point of your life: Life post Raanjhanaa
Low point of your life: Life between Tanu Weds Manu (2011) and the commencement of Raanjhanaa (2013) shooting
Currently I am: Secure, confident, hopeful, mostly happy and overworked
Did you ever fear that you'd be bracketed as the heroine's best friend or a hero's rejected lover?
I think the best way to avoid stereotyping is to break all the so-called rules and do everything people tell you not to do.
One realisation on the first day at the sets of a Sooraj Barjatya film.
I stood between Salman Khan and Sooraj Barjatya and watched the preparation for a shot for the title track of Prem Ratan Dhan Payo (2015) and realised I was probably living the dream of majority of the cinema-watching population of our country. I felt blessed.
A rumour you'd like to spread about yourself.
That I'm a no-nonsense person, and a tough cookie... so that people stop taking me for granted.
What's it like to date a writer (Himanshu Sharma, the scriptwriter of Tanu Weds Manu series and Raanjhanaa)?
Awesome. You get to hear lots of wonderful stories, especially if he is a good narrator. Dating a writer makes for great conversations and great romance!
You grew up in a navy household. Was it as disciplined as people think?
No, it wasn't as strict as it seems. It was actually quite fun, sunny and wonderful. My mother cooked yummy dosa, idli and chutney on Sunday morning. My father came up with creative punishments that allowed him to punish my brother and I (we were super naughty) without hitting us, and we took long train rides every summer to see our grandparents in Vishakhapatnam.
The most vivid memories of your audition days.
That somehow, my hair always looked frumpy and I always seemed less well-turned-out than everyone else.
You've been vocal about feminism and how our scripts include misogyny. Why then did you take up Raanjhanaa and Prem Ratan Dhan Payo?
I don't believe in rigid and binding definitions of anything including feminism. I thought that my characters in both films were fairly positive women portrayals. There can be strong females characters in a socially conservative world as well.
What's the price you have to pay for speaking your mind?
Getting trolled on Twitter and social media and waking up to hateful, abusive messages. And perhaps, losing government-granted honours.
A lifetime supply of pizza or a bikini body?
A bikini body that is not affected by a lifetime supply of pizza!
A biopic you'd love to be a part of.
Playing Indira Gandhi in her biopic.
One thing that has changed after stardom.
Now I occasionally wear make-up to the airport.
How important is it to have influential friends or be in a camp in this industry?
It definitely helps, but it is not essential, as my case best demonstrates. Good luck is more important.
We've seen a transition in your pictures, the way you've been styled more recently. What has brought about that change?
I've realised that as an actor or a star, one is a symbol of the aspiration for the audience. People want to see you in a certain way. In order to be taken seriously you have to be groomed into a certain look at least on the red carpet and at public appearances. So, I guess I've learnt to play the game and have hired stylists.
You have three cats. What are they called?
Atom (male), Utpaati/ Utti (male) and Kulfi (female).
You've worked with filmmaker Aanand L Rai the most. One thing about him you like the most.
His ability to bring people together into a team with affection.
You like your men like you like your...
Drink. Pleasant on the senses, calming to the mind and intoxicating to the spirit.
The best compliment you've received so far.
That my performance in Nil Battey Sannata (2015) motivated people to change their lives and follow their dreams.
A role from a film you wish you'd played.
So many. Anarkali from Mughal-E-Azam (1960), Erin from Erin Brockovich (2000), Babli from Bunty aur Babli (2005), and Amitabh Bachchan's role in Paa (2009).
If not an actor you would have been...
A school teacher fantasising about being an actor.
*
My Favourites
Book: George Eliot's The Mill on the Floss, among so many more
Person in the industry: Sonam Kapoor and Aanand L Rai
TV show: Last Week Tonight with John Oliver
Food you can't resist: Anything with cheese
Indie film: My very own, The Untitled Kartik Krishnan Project (2010)
From HT Brunch, November 13, 2016
Follow us on twitter.com/HTBrunch
Connect with us on facebook.com/hindustantimesbrunch
Personalise your news feed. Follow trending topics