I'd swipe Randeep Hooda right, says stylist/actor Pernia Qureshi
Stylist/actor Pernia Qureshi talks about modern love and dating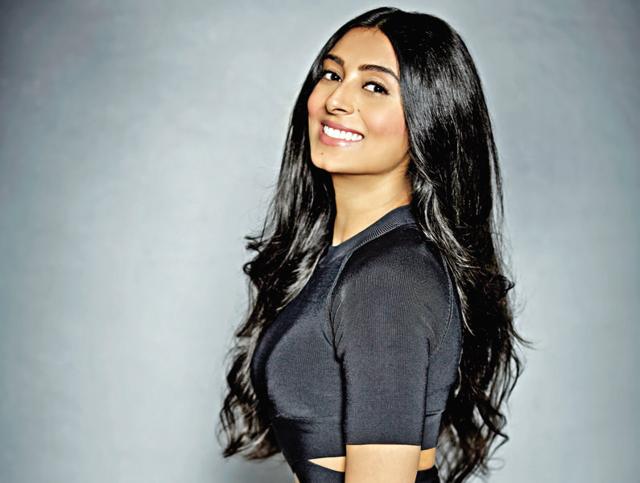 Updated on Jun 11, 2016 05:26 PM IST
Birthday: October 3
Place of Birth: Lahore, Pakistan
Sun Sign: Libra
Hometown: Delhi and Mumbai
School/College: Woodstock School, Mussoorie and George Washington University, Washington DC
First Break: Doing the costumes for Aisha (2010) right after graduation
High Point of Your Life: Graduating college, getting my first job, starting Pernia's Pop Up Shop, celebrating a big anniversary of my parents… so many!
Low Point of Your Life: Life is full of ups and downs, but I'm grateful that even when things are down, I still have it better than so many other people
Currently I Am: Preparing for my label's first standalone show
Are you a romantic or a realist?
At heart, I'm a complete romantic, but I also try to be a realist because you can't always listen to your heart.
What turns you on in a man?
A sense of humour and honesty. And only intelligent people can have a good sense of humour.
What's a bad date for you?
When somebody is dull and unintelligent, full of himself and a show-off… that's a big turn off.
If stuck on a bad date, you would...
Politely sit through it and never meet that person again. And I hope that he gets the hint.
Friends with benefits or benefits without friendship?
Neither. I'm not a fan of this middle zone.
What do you think is the best thing about modern dating?
The freedom of choice. The fact that you get to choose who you go out with. And when you don't want to be with them anymore for any reason, then you don't have to. In my mom's time, if you were close to a boy, you most likely had to marry him.
An old-world romantic thing that's missing in modern dating.
I miss handwritten letters, there's something so charming and romantic about them. No one does them anymore.
A seductive dance form.
The tango.
A man who can dance or a man who can cook?
I can dance, he can cook.
The clothes you'd prefer your man to wear on a date.
Anything simple. I'm not a fan of boys who're super trendy. I don't need a fashionista.
And what would be your go-to outfit for a date?
A pair of jeans and a top, or a simple dress. It's important to move the focus to who you are as a person than to distract him with fancy clothes.
An actor you'd want to swipe right.
Randeep Hooda
The sweetest thing someone you like has done for you.
Someone played a prank on me once, and although it was funny in retrospect, I'd gotten upset then. When I came home, there were flowers and a really funny note to cheer me up. That was sweet. Small things are nice; I'm not a person who likes grand gestures.
And something memorable you've done for someone you like.
I once sent lunch to someone at their office. He was going to have a very busy day and I knew he wouldn't have time to eat.
How long would it take before you exchange house keys?
Maybe a couple of months to a year – it really depends on your comfort level with that person.
What would make you exchange keys?
It'd be more of a practical decision than a romantic one.
Food or sex, which can you give up?
It's a horrible question! I love food so much, I can never give it up. But then if I give up sex, nobody would want to be with me. No, I'm not giving up either!
One ground rule that you'd lay down for a live-in relationship.
I'm not a big fan of live-in relationships. Once you're married, you'd have to live with someone for the rest of your life anyway. So why give up your space when you don't really have to?
A destination that evokes the feeling of romance.
Somewhere beachy. It's nice to go for a swim together and then sunbathe.
A piece of advice your mother gave you on love and relationships that you hold close.
Never compromise on honesty and respect.
***
My Favourites:
What gets you in the mood for love?
Food: Dark chocolate and strawberries
Drink: Champagne
Music: Lounge, it's smooth and easing
Favourite Apps
For photos: Snapchat, lately I've been obsessed with it. And Instagram always.
For messaging: WhatsApp
For social media: Facebook
From HT Brunch, June 12, 2016
Follow us on twitter.com/HTBrunch
Connect with us on facebook.com/hindustantimesbrunch
Close Story
Personalise your news feed. Follow trending topics