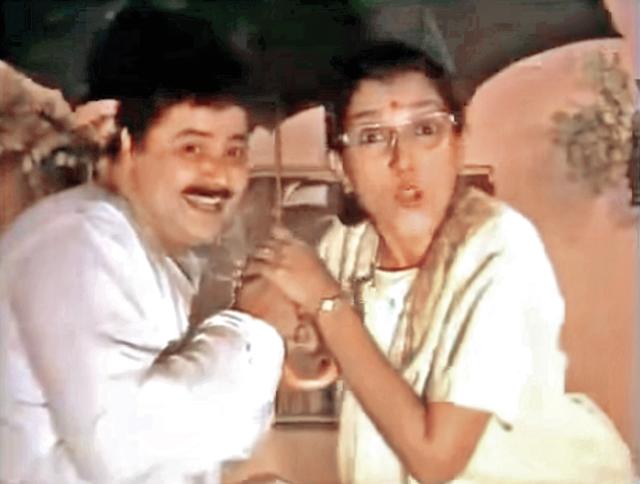 "In comedy, you need to be precise. That's hard work," says Ratna Pathak Shah
Ratna Pathak Shah talks about Filmi Chakkar and how the show impacted her as an actor.
UPDATED ON JAN 09, 2016 08:04 PM IST
Why was the original idea [of a show around film songs] dropped?
The makers wanted to keep the investment to the minimum and not spend on buying copyrights for the songs. So, they decided to rework the concept, and it became a show about this completely filmy family that eats, drinks, sleeps cinema.
In a way, the idea to tweak the initial concept became a boon, as it gave us actors the opportunity to do something we had not attempted before. When situations demanded, we would sing the songs and act out scenes from movies, instead of spending on acquiring those clips. And we would have a ball doing all of it. Slowly, the characters and their quirks developed and became well-rounded and the show took on a life of its own.
A lot of it seemed spontaneous. Was it?
It was not stand-up comedy. Even the most 'spontaneous' bits needed to be written and well-rehearsed. Jokes don't appear out of thin air. Scripts would often be just a series of jokes strewn together, which made no sense. There needs to be a dramatic form, a plot, all that would be missing. Thus, often the script that would come to us was unusable. But since in those days we had the luxury to shoot an episode over three to three-and-half days, we would have time to work and rework the script. In most cases, the actors and the director, would spend a day to develop a story.
How did it impact you as an actor?
I stopped thinking of myself as a 'dramatic actress'. We Indians need drama in everything, all our emotions are magnified. In comedy, you need to be precise, and it is hard work.
From HT Brunch, January 10, 2016
Follow us on twitter.com/HTBrunch
Connect with us on facebook.com/hindustantimesbrunch
Close