The villain is a victim, whose story hasn't been told: Mahesh Bhatt
Mahesh Bhatt's new show, Naamkaran, addresses the patriarchal construct through a 10-year-old girl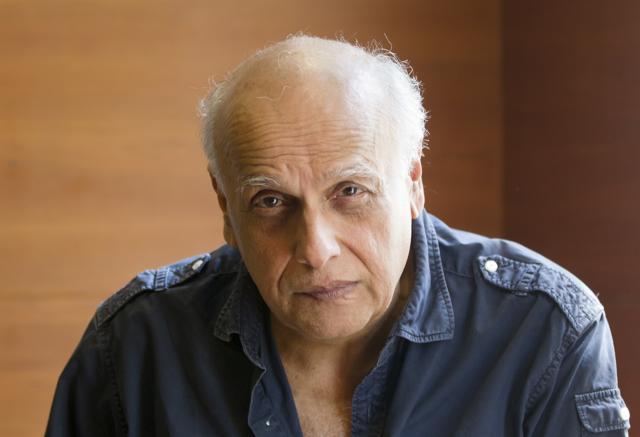 Updated on Sep 19, 2016 06:41 PM IST
When Mahesh Bhatt's Zakhm released in 1998, the film was hailed for its approach in tackling complex issues of identity and religion in a hostile climate. Sixteen years later, Bhatt will be seen dealing with altogether new issues of identity with his new television show, Naamkaran. "I've been able to sink my teeth into a project that is so deeply personal after a very long time," says Bhatt.
The show, which begins on September 12, will be a daily, replaces the long-running Diya Aur Baati Hum in its prime-time 9 pm slot on Star Plus. Naamkaran chronicles the coming-of-age of a 10-year-old girl, being raised by a single parent, who asks pertinent questions about herself in a largely patriarchy set-up – why a woman's last name, and consequently, identity is associated with her father's, husband's and so on.
"It questions the whole idea of normal. What is not normal about a child who is born without the so-called name of a father? Or a woman who chooses not to attach herself with the name of her husband? The patriarchal construct needs to be demolished in this time when the woman is asserting herself and coming into her own," says Bhatt.
However, he's quick to add that the show does not advocating a battle with the institution of marriage. "It just refuses to accept that a marriage is the be-all and end-all of the human race. It's a multi-million dollar industry that many are bullied into, but there are people who don't want to fit into that and are perfectly entitled not to."
The discourse around identity seems to be a central theme in Bhatt's work. Janam, one of his earliest films was autobiographical – it featured Kumar Gaurav playing an illegitimate child who then goes on to become a filmmmaker. However, he says that the show is a work of fiction . "If I can call it a trilogy, it will be Janam, Zakhm and Naamkaran," he says, adding that he's always exploring issues around identity with new eyes. "There is more generosity, wisdom and sagacity now than there was before. What's refreshing about the show is that it says that the villain is also a victim whose story has not been told," he adds. He's also excited about the debut of the young Arsheen Namdar, whom he calls his best discovery yet.
The show comes at an interesting time in Indian television, when airtimes are packed with a conflicting mix of saas-bahu sagas, reality shows, adaptations of international series and a relatively newer wave of shows where women turn into naagins and house flies. Is Bhatt looking to set a precedent? "In a time when footfalls are shrinking in cinema halls, television assures you about the space for content. "Naamkaran will change the course of Indian TV. It's the light at the end of the tunnel," he states.
Follow @TheCommanist on Twitter
From HT Brunch, September 4, 2016
Follow us on twitter.com/HTBrunch
Connect with us on facebook.com/hindustantimesbrunch
Close Story