Banks open, Rs 500, Rs 1000 notes banned: The big change in 17 points
Long queues, and chaos, were seen as banks opened on Thursday, the first day following the government's surprise move to do away with 500 and 1,000 rupee banknotes.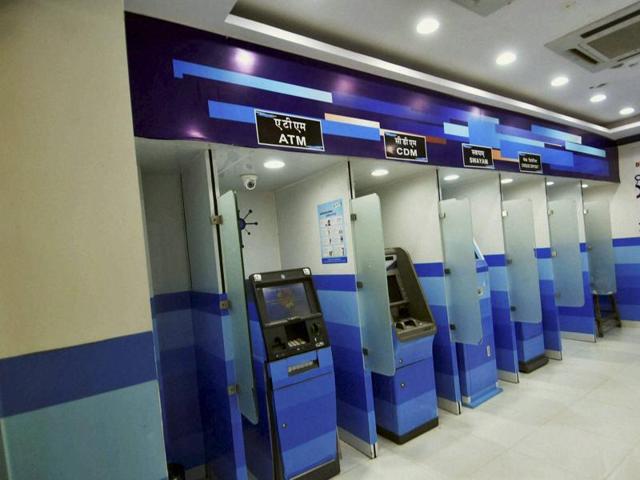 Updated on Nov 10, 2016 03:48 PM IST
Hindustan Times |
, New Delhi
HT Correspondent
Long queues, and chaos, were seen as banks opened on Thursday, the first day following the government's surprise move to do away with 500 and 1,000 rupee banknotes.
The late Tuesday evening decision -- variously described as war on black money, a surgical strike and boldest move ever – has caused panic and anxiety.
A few points on what, why and how of the big change
1. Banknotes of Rs 500 and Rs 1,000 have ceased seized to be legal tenders for transactions. The notes in circulation can be deposited in post offices or banks where you have accounts by December 30.
2. There is no limit on the deposit amount but those above Rs 2.5 lakh could attract tax and a 200% penalty in case of income mismatch, the government has said.
Read more| Take a look at the new Rs 500, Rs 2000 notes to be circulated soon
3. A sum of Rs 4,000 can be exchanged over the counter at any bank branch or post office with a valid identity proof ---- passport, Aadhaar card, driving licence, voter card and PAN card etc.
4. You can withdraw up to Rs 10,000 a day or Rs 20,000 in a week (including withdrawals from ATMs) through a withdrawal slip or a cheque up to November 24, after which the limits could be reviewed.
5. Banks will work an extra two hours on November 10 and 11. They will also be open for business over the weekend.
6. There is no restriction on non-cash payments by cheques, demand drafts, debit or credit cards and electronic fund transfers.
Read more| Rs 500, Rs 1000 junked: How PM's currency shakeup can help Indian economy
7. Some ATMs will begin operations on Thursday but withdrawals will be limited to Rs 2,000 a day per card till November 18 and Rs 4,000 a day thereafter.
8. New set of currency notes of Rs 2,000 and Rs 500 will be introduced from November 10.
9. Old Rs 500, Rs 1,000 will be accepted till November 11 at government hospitals, their pharmacies, and crematoriums. They can also be used to buy air, bus, rail and Metro tickets and fuel during the period.
10. The government will re-introduce all currency note denominations with new designs and feature.
Why such a drastic move
11. The government says it is a crackdown on corruption and counterfeit currency.
12. It could help bring billions of dollars-worth of unaccounted for cash back into the economy, and choke the flow of fake high-value banknotes militant groups use to fund attacks against India.
13. The decision is also an attempt by Prime Minister Narendra Modi to fulfil his election promise of curbing tax evasion and bringing back illegal money stashed overseas. It gives his Bharatiya Janata Party a talking point ahead of the five state elections due early next year.
Read more| Govt says deposits above Rs 2.5 lakh to be taxed: Your 4 questions answered
14 The decision to high-value notes comes just over a month after the government raised nearly $10 billion (around Rs 66, 000 crore) through a tax amnesty scheme.
15. India has struggled to curb corruption and slush funds in the economy, or "black money", especially in the real estate sector – realty stocks ended 17.5% lower on Wednesday.
16. India ranked 76th among 168 countries in Transparency International's 2015 index on corruption, which is estimated to cost the country 1-2% of gross domestic product every year.
17. The move will also boost tax revenue in a country, says the government. Only 3% of India's population pays tax.
LIVE: People queue up outside banks to exchange Rs 500, Rs 1000 notes
Close Story