Infosys announces 1:1 bonus share issue, Q1 profit at Rs 3,612 crore misses estimates
Infosys posted a 12% rise in revenue from operations to Rs 19128 crore.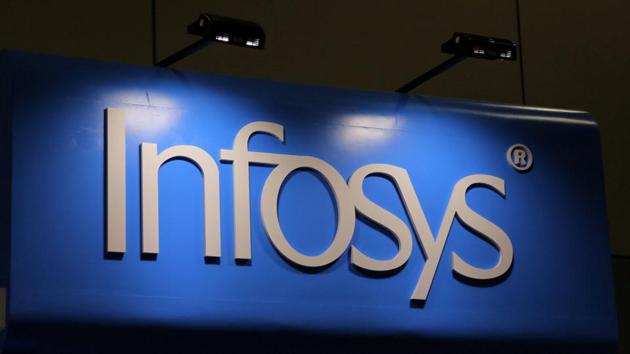 Updated on Nov 04, 2019 05:36 PM IST
Infosys Ltd, India's No.2 software services exporter, posted a 3.7% rise in quarterly profit on Friday, missing estimates, hurt by a one-off charge related to fair value reduction of Panaya, which the company is trying to dispose of.
Infosys had reported a profit of Rs 3,483 crore for the same period a year ago.
The company has recorded a reduction in the fair value amounting to Rs 270 crore($39.4 million) in respect of the Panaya business, the company said in a statement
Infosys also maintained its expectation for full-year revenue growth of between 6 to 8%. Analysts, on average, had expected a net profit of Rs 3,740 crore, according to Thomson Reuters data.
The Bengaluru-headquartered company posted a 12% rise in revenue from operations to Rs 19,128 crore.
The Infosys board also approved a bonus share issue per equity share held, the company said in a filing to the stock exchanges.
Infosys shared rose over 2% in the day's trade, before the results were announced.
The stock settled at Rs 1,309.10, up 1.12% on the BSE. Intra-day, it gained 2.83% to Rs 1,331.35. On the NSE, shares of the company went up by 2.21% to close at Rs 1,323.
The company's market valuation moved up by Rs 3,167.08 crore to Rs 2,85,924.08 crore.
In terms of equity volume, 11.06 lakh shares of the company were traded on the BSE and over 97 lakh shares changed hands on the NSE during the day.
Earlier this week, the country's largest software exporter Tata Consultancy Services (TCS) beat market expectations to post a 23.4% rise in consolidated net profit to Rs 7,340 crore for the first quarter ended June 30, 2018.
Close Story