RBI keeps repo rate unchanged at 6.25%, raises reverse repo rate to 6%
The Reserve Bank of India kept its repo rate at 6.25% for a third consecutive policy meeting.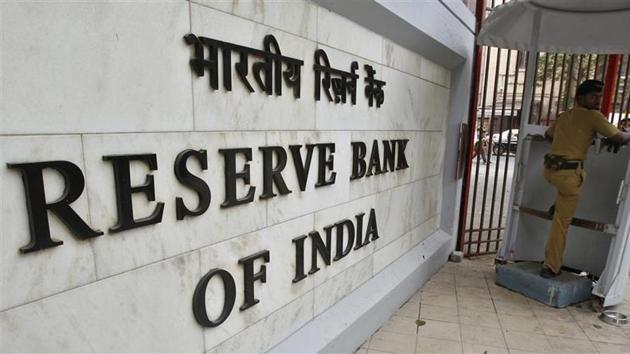 Updated on Apr 06, 2017 02:47 PM IST
New Delhi, Hindustan Times |
Raj Kumar Ray
Indians will have to wait for consumer and home loans to become cheaper as the Reserve Bank of India kept policy lending rates unchanged on Thursday because of fears over inflation.
The monetary policy committee (MPC) headed by RBI governor Urjit Patel left the policy lending rate unchanged at 6.25%. But RBI hiked the borrowing rate or reverse repo to 6% from 5.25% to suck out extra cash. Simply put, this means that RBI will pay a higher interest to banks for parking money with the central bank. For retail customers, this would not have any impact on their borrowings from banks. But it would mean banks would park a larger amount of money with RBI than use it for lending.
The cash reserve ratio, the amount of deposits banks have to keep in cash, stays at 4%.
Latest data showed that retail or consumer price inflation (CPI) inching up to 3.65% in February from a five-year low of 3.17% in January.
The wholesale price inflation (WPI), which fell to 3.38% during the height of demonetisation drive in November, bounced back to 6.55% in February.
"For 2017-18, inflation is projected to average 4.5% in the first half of the year and 5% in the second half," the RBI said in its monetary policy statement at the end of the two-day meeting of the MPC.
RBI also said the economic growth measured in terms of gross value addition (GVA) is projected to strengthen to 7.4% in 2017-18 from 6.7% in 2016-17, with risks evenly balanced.
Analysts had projected a status quo on rates as banks are flush with cash with Indians depositing old currency notes after Prime Minister Narendra Modi announced on November 8 the historic decision to scrap Rs 500 and Rs 1,000 bank bills.
The rapid remonetisation, or the pumping in of new Rs 500 and Rs 2,000 notes, is now fanning inflation, experts say.
India's economic growth is estimated to have slowed to 7.1% in 2016-17 from 7.9% in 2015-16. However, most analysts expect growth to bounce back in 2017-18.
The government's Economic Survey in February forecast GDP growth to accelerate to 6.75-7.5% in 2017-18.
The Asian Development Bank on Thursday projected India's economic growth at 7.4% during 2017-18, and further rise to 7.6% in the next fiscal, as the impact of demonestisation fades and as reforms pick up pace.
Close Story
Personalise your news feed. Follow trending topics