Tatas replace Cyrus Mistry as TCS chairman, new battle begins
Updated on Nov 10, 2016 03:59 PM IST
Tata Sons has made the first move in its efforts to wrest control of the Tata Group by replacing Cyrus Mistry and nominating Tata veteran Ishaat Hussain as the chairman of TCS, the group's most profitable company.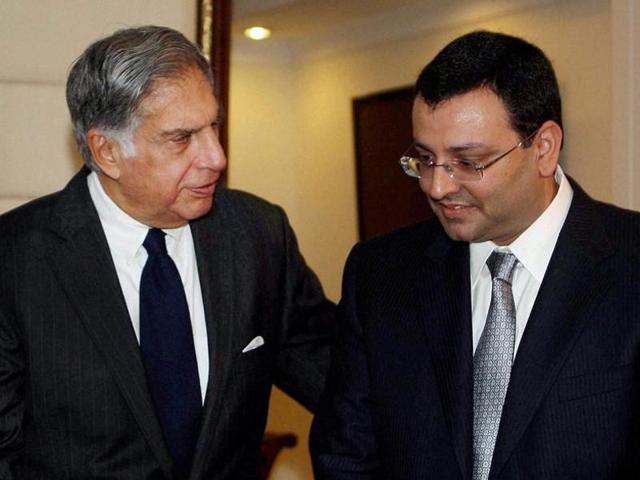 Tata Sons made its first move on Thursday to wrest control of group companies by replacing Cyrus Mistry and nominating veteran Ishaat Hussain as the chairman of TCS, the conglomerate's most-profitable company.
The Mumbai-based business empire -- which is in the news following last month's dramatic removal of Mistry as chairman -- called for an extraordinary general meeting (EGM) of shareholders to remove Mistry as director of Tata Consultancy Services.
Sources close to Mistry called the move "hasty and pre-meditated" with little regard to the due process of law.
Lawyers that HT spoke to said that Tata Sons -- the holding company of the $103 billion empire -- may have been guided by concerns that Mistry is likely to increase his control over various group companies.
Incidentally, the shareholding structure of the Tata group companies is such that Tata Sons has a lone representative on the boards of individual firms.
Read | Indian Hotels calls EGM to seek Mistry's removal as director
A comprehensive statement from Tata Sons, following its communication on replacing the TCS chairmanship, indicates this concern.
The strongly worded statement pointed at Mistry's "ulterior objective" and alleged he was trying to gain control of Indian Hotels Co (IHCL) – which runs the famous Taj hotel chain across India -- with the support of independent directors.
Tata Sons said Mistry "cleverly" ensured he was the only Tata Sons representative on IHCL's board to "frustrate Tata Sons' ability to exercise influence and control"
"In hindsight, the trust reposed by Tata Sons in Mr Mistry… has been betrayed by his desire to seek to control main operating companies of the Tata group," the document read.
Tata Sons shocked the corporate world last month when it removed Mistry as chairman. The move sparked a war of words between the two camps with the ousted chairman saying he faced interference from Ratan Tata, who he replaced in 2012. The Tatas have dismissed the charge and accused Mistry of poor performance.
The bitterness was evident in Thursday's statement, where Tata Sons said it acted in good faith and didn't anticipate Mistry's "devious moves" and didn't inform other group company directors about its "dissatisfaction" with Mistry at the Tata Sons level.
"However, we will now do whatever is required to deal with this situation."
The Tatas referred to the developments at Indian Hotels, where, prior to a scheduled board meeting, independent directors issued a statement endorsing Mistry's leadership.
The statement was a sharp rebuttal for Tata Sons that was citing Mistry's alleged non-performance as the principal reason for replacing him at Tata Sons.
Commenting on the Tata Sons move to replace him as chairman of TCS, sources close to Mistry said TCS sent the notice to exchanges on his replacement without even a board resolution.
The sources added that company laws allowed Tata Sons to only nominate a chairman, who had to then be appointed by the board.
Read | Tata Vs Cyrus Mistry: All you want to know
"Nothing of this nature was done. In pre-mediated haste, by a letter of the same date, TCS has directly gone on to announce that Mistry stands replaced," they said.
The sources said the "hasty actions" appear to have been done at night and announcement to the stock exchange happened at 8 am.
"Cloak-and-dagger machinations with little regard to due process of law have come to define the angry strategy of the Ratan Tata camp," they said.