Tatas say 'devious' Mistry tried to gain control of group companies
Nov 10, 2016 03:45 PM IST
Tata Sons hit out at ousted chairman Cyrus Mistry on Thursday, accusing him of underperforming and doing little to fix problem areas in India's biggest business group.
A war inside India's biggest business group got murkier on Thursday as Tata Sons accused ousted chairman Cyrus Mistry of trying to wrest control of group firms and doing little to fix problem areas.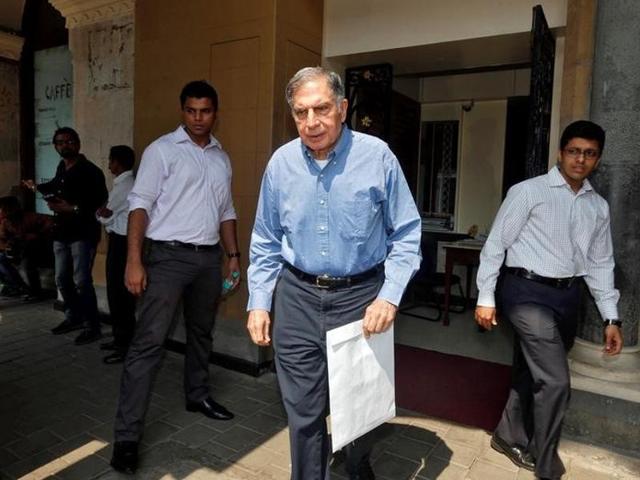 A blistering nine-page statement issued by the holding company of the $103 billion conglomerate said dividends of 40 group firms, excluding Tata Consultancy Services, declined during Mistry's four-year tenure while staff expenses zoomed.
The Tata Sons shocked the corporate world last month when it removed Mistry -- the single largest individual shareholder in the group that operates in 150 countries.
Ratan Tata, patriarch of the salt-to-software conglomerate, will take over as interim chairman for four months while a company-appointed search panel finds Mistry's replacement. Since then, a bruising war of words has erupted between the two sides.
Read: Ishaat Hussain to replace Cyrus Mistry as TCS interim chairman
The statement alleged Mistry tried to gain control of Indian Hotels Co (IHCL) with the help of independent directors after ensuring he was the only Tata Sons representative on board.
"The trust reposed by Tata Sons in Mr Mistry… has been betrayed by his desire to seek to control main operating companies. It is unfortunate that Tata Sons acting in good faith did not anticipate such devious moves by Mr Mistry."
The statement said Mistry was appointed chairman in 2012 – replacing Ratan Tata – because of his recorded views and plans but hardly any of his major views "have been implemented".
"Even the then existing structure of the group which had stood the test of a long period of nearly 100 years… seem to have been consciously dismantled."
Read: Cyrus Mistry removed as Tata Sons chief, Ratan Tata is interim chairman
Mistry's camp has repeatedly alleged interference from Ratan Tata and that the ousted chairman was saddled with poorly performing legacies.
But Thursday's statement refuted the charge, saying Mistry did little to help problem areas and was intolerant to criticism.
It said the three major problem areas -- Tata Steel Europe, Tata Teleservices/Docomo and the Indian operations of Tata Motors – didn't show any "noticeable improvement". "There are a few other companies which are also having different problems – and are these also to be excused as 'legacy' issues?"
"In addition, there were some significant issues of conflict of interest in relation to the Shapoorji Pallonji Group which he did not fully address."
The Tata Sons statement said there was little or no profit on sale of investments during these years "despite a planned list of divestments indicated from time to time".
The document said the media was fed with total group figures over the past four years as "evidence of progress" but the "good picture" was largely due to the just two companies -- TCS and Jaguar Land Rover (JLR) which is a wholly-owned UK subsidiary of Tata Motors.
"These two jewels in the Tata crown were inherited by the new chairman from the previous chairman, Mr. RN Tata…for which Mr. Mistry cannot take credit."