Adani's bid to restore confidence post rout, likely to prepay share pledges
Feb 03, 2023 06:20 AM IST
After being marred by plummeting stock prices, Adani Group's founder-chairman is in talks with lenders to release some stock that was pledged as collateral.
Embattled billionaire Gautam Adani is in talks with creditors to prepay some loans backed by pledged shares as he seeks to restore confidence in his conglomerate's financial health, a person with knowledge of the matter said.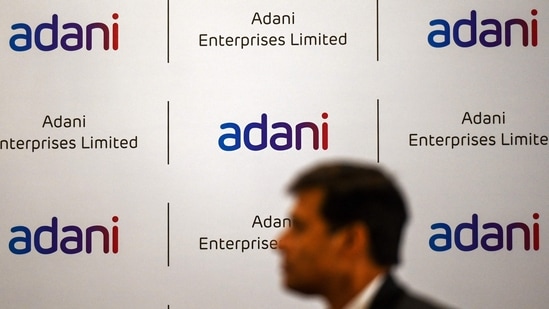 The move would see lenders release some of the stock in Adani Group companies that was pledged as collateral, according to the person. The Indian group hasn't faced margin calls on these pledges and is seeking the prepayment proactively, the person said, asking not to be identified as the details are private.
Read| NSE puts some Adani firms under ASM framework amid stock rout
While there's been no suggestion that Adani Group entities would struggle to make dollar debt payments due soon and the group has flagged interest coverage ratios that show it has the ability to meet such obligations, some banks have stopped accepting the conglomerate's securities as collateral in client trades.
Both Adani Ports and Special Economic Zone Ltd. made payments on dollar bonds as scheduled Thursday, a modicum of solace for investors shaken by the intensifying turmoil.
An Adani Group representative didn't immediately reply to an email seeking comment outside business hours in Mumbai.
Wealth Wipeout
The tycoon's businesses have lost $108 billion of market value in a week, one of the biggest wipeouts in India's history, after an explosive report by short-seller Hindenburg Research forced him to pull a stock sale at the 11th hour.
The key priority is to remove any concern about margin calls, the person said, adding that Adani officials will speak with investors in coming days and will make all payments on time.
Read| Adani crisis: Oppn seeks probe into LIC, banks exposure 'endangering savings'
Some market participants now see opportunity in the selloff. Goldman Sachs Group Inc. and JPMorgan Chase & Co. have told some clients that bonds related to Adani can offer value due to the strength of certain assets
Adani, who last year became the world's second-richest man, has dropped out from the world's 10 richest list since Hindenburg accused his companies of fraud to inflate revenue and stock prices. After his conglomerate's flagship Adani Enterprises Ltd. drew money from the Middle East and other Indian billionaires to shore up a $2.4 billion share sale, he abruptly pulled the offering late Wednesday.