Nokia 808 PureView smartphone with 41MP camera launching in the US
Jun 20, 2012 01:32 PM IST
The Nokia 808 PureView, a smartphone that comes with a built-in high-res camera with an amazing 41MP image sensor, is due to land in the US "soon."
The Nokia 808 PureView, a smartphone that comes with a built-in high-res camera with an amazing 41MP image sensor, is due to land in the US "soon."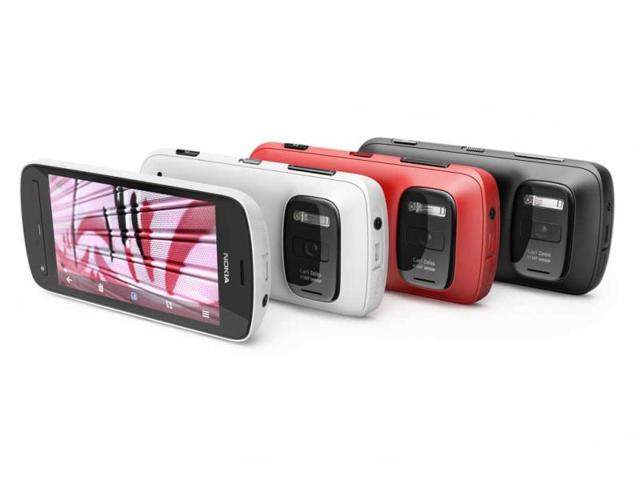 The smartphone stood out from the rest of the crowd when it was first introduced during Mobile World Congress in February thanks to its massive 41MP image sensor and in-house-developed pixel over-sampling technology.
"PureView technology means that taking typically sized shots, the camera can use oversampling to combine up to seven pixels into one 'pure' pixel, eliminating the visual noise found on other mobile phone cameras," said Nokia's Jeppe Christensen in a blog post announcing the phone's US release.
It features a 4" display, DLNA, NFC, 1080p video recording and a 3X lossless zoom and is the world's first smartphone to record audio at close to CD quality with Nokia Rich Recording.
One of the major caveats is that the device runs the aging Symbian Belle operating system, not Windows Phone like most of Nokia's other high-end smartphones. Smartphone owners accustomed to the slim bodies found in today's technology may also find the bulbus smartphone quite bulky in their pocket.
Nokia has teamed up with Amazon to launch the 808 in the US but with an asking price of $699 outright the niche smartphone may be a hard sell -- especially with Samsung's flagship Galaxy S3 hitting the US in June and the rumored next-generation iPhone expected to be unveiled in a matter of months.