Bengaluru transport body to issue reappointment orders to staff sacked for 2021 strike
Jan 21, 2023 12:13 PM IST
The Bengaluru Metropolitan Transport Corporation is in the process of reappointing sacked employees in the 2021 transport strike. The reason for the reinstatements is unknown, however this comes after reports that the corporation is short staffed.
In relief for government bus drivers and transport department employees who were sacked in 2021 after a transport strike, the Bengaluru Metropolitan Transport Corporation (BMTC) is re-appointing them in a phased manner, news agency PTI reported on Friday.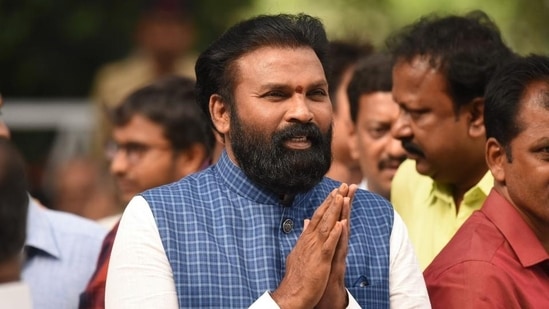 The employees were dismissed two years ago after they were accused of participating in a transport strike - demanding wage revision - in April 2021. An official release had said the BMTC had suspended over 96 employees. However, it is reinstating 54 of them, with Karnataka Transport Minister B Sriramulu issuing their re-appointment orders.
ALSO READ | Bengaluru's BMTC inks deal with Tata Motors' unit for 921 more electric buses
"The employees who were dismissed from services for participating in the strike for wage revision in the month of April 2021 are being re-instated in a phased manner," the BMTC's statement read.
The 14-day strike had cost the government in millions of rupees and resulted in authorities firing more than 4000 workers across the four state-run transport corporations involved in the strike.
Reports said multiple sacked employees from the state transport department are struggling to make ends meet. A sacked employee by the name of Shambulingaiah had even written a letter to then President Ramnath Kovind and Prime Minister Narendra Modi to grant him and his family permission to go for euthanasia.
The BMTC is also facing a severe staff crunch with over 1,000 buses lying idle because there is nobody to drive them. According to a report, Bengaluru needs around 12,000 buses on its streets to provide effective mass public transport. However, the corporation has around 6,771 buses, of which only 5,660 are in operation presently.
(With PTI inputs)