Chandigarh health secretary seeks explanation from doc, two health workers on surprise visit
Chandigarh health secy found the centre in Behlana closed at 9.20am when it is supposed to open daily at 9am sharp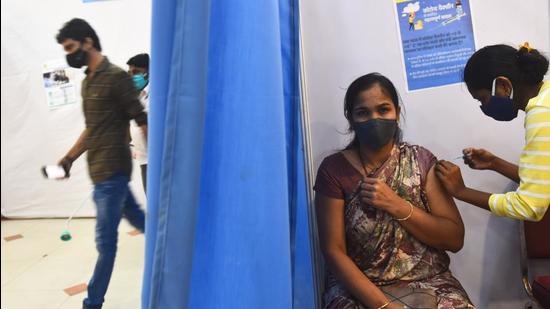 Published on Sep 17, 2021 05:49 AM IST
UT health secretary Yashpal Garg has sought a written explanation from a doctor and two healthcare workers, who were late in attending to their scheduled duties at the health and wellness centre (HWC), Behlana, where he came for a surprise inspection on Thursday.
The health secretary reached the HWC at around 9:20am only to find the centre's ground floor locked: the centre is supposed to be opened at nine o'clock sharp. It was also found that the vaccine storage room at the centre's first floor was unlocked with no healthcare worker present at the spot.
Though the centre was closed, patients could be seen waiting outside. Soon, an auxiliary nurse midwife (ANM) worker reached the health centre, but she didn't have the keys to open it. The centre was finally opened by a sanitary beldar at 9.30am.
"The ANM worker then called medical officer Dr Hansraj Rahi and requested him to reach the centre early. The doctor, however, could reach only at 9:52am, almost an hour late from his scheduled duty time. Meanwhile, another ANM worker, Jaswir Kaur, who was initially slated to be on leave, reached the centre and started giving excuses," Garg said, adding that another sanitary beldar, Karan, reached at 10.04am. He first cited traffic jams as an excuse, but later started making excuses of health issues, added Garg.
Garg further said that healthcare officers and officials need to ensure punctuality so that the patients are not made to wait.
In a letter to the director, Chandigarh health services; medical superintendent, Government Multi-Speciality Hospital, Sector 16, Dr UG Gill; in-charge IDSP; and additional secretary health, UT; Garg asked the officials to take action against the medical officer and the health workers.
"Dr Hasraj Rahi, medical officer; Jaswir Kaur, ANM; and Karan, sanitary beldar; must give a written explanation for being late while the authorities will have to give appropriate comments on action taken against them," Garg said, adding that during his first night inspection at various government hospitals on September 14, action was not taken against any healthcare worker. but action will be taken against the staff this time.
The health secretary was supposed to inspect two more HWCs on Thursday, but due to lapses in the working of HWC Behlana, he decided to postpone the inspections.
During the secretary's first surprise inspection on intervening nights of September 12 and 13, health workers were found missing from their duties, violating Covid guidelines. Some youth were also found consuming liquor on GMCH-32 premises.
Close Story