Sisodia alleges LG's 'unconstitutional capture' for vacant principal posts
Feb 05, 2023 01:31 PM IST
Manish Sisodia said LG V K Saxena has 'unconstitutionally captured' services department that looks after the recruitment of school principals.
Delhi's education minister Manish Sisodia on Sunday alleged that Lieutenant Governor (LG) V K Saxena has unconstitutionally captured the government's services department, withholding principals' recruitment in schools. Sisodia hit back at LG's claim to revive around 126 posts of principals in Delhi government-run schools and said said its is a "blatant attempt to hide facts".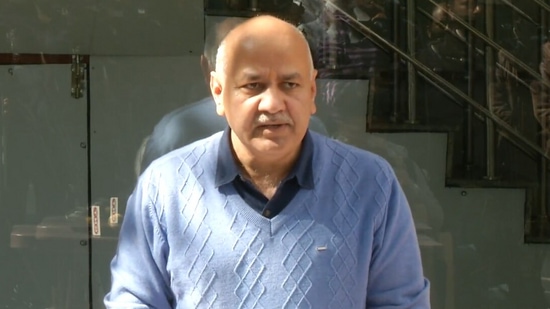 "In a press release, LG claimed that he cleared 126 posts of principals that Delhi government was holding these posts back. The entire claim is false. They have made the mockery out of the system," Sisodia said in a press briefing.
Also read: Manish Sisodia asks Centre for funds for G20 meet
He further explained that this situation took shape because LG has "unconstitutionally captured" the services department. "Had LG not captured the department unconstitutionally, every school in Delhi would have had a permanent principal," he added.
Sisodia said that the recruitment of principals is a matter related to the services department, and that it was due to LG the recruitment was stalled.
Also read: Delhi LG nod to Manish Sisodia's US trip, but terms apply
On Saturday, Saxena cleared around 126 posts for principals and said these posts have been lapsed due to "apathy and inaction" of Delhi government. LG further pointed out that 370 posts should have been filled by the directorate of education from 2014 to 2019. LG's office asked the education department to "submit a suitable proposal for abolition or creation of posts of principal or deputy education officer after getting the comprehensive study conducted from the administrative reforms department, as pointed out by the services department."