Civic body mulls hiking water tax after two years
Published on Jun 07, 2022 11:52 PM IST
The Brihanmumbai Municipal Corporation (BMC) is contemplating increasing the water supply tax in the city this year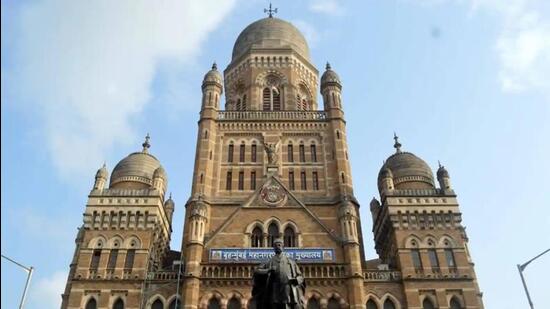 The Brihanmumbai Municipal Corporation (BMC) is contemplating increasing the water supply tax in the city this year. However, officials have not specified the percentage of hike or the day when the new rates will come into force.
Meanwhile, with the civic elections around the corner, political parties, including Shiv Sena and Congress, have said they will oppose any such hike.
Civic officials on Tuesday said though it was an annual exercise, the BMC had not increased the water tax since 2020, owing to the pandemic.
"We are calculating the current expenditure incurred on water supply to implement a new tax structure. This is a routine act every year, and until the pandemic, the tax used to be hiked to meet the maintenance and supply costs," an official said.
The official further said the expenditure was towards laying new pipelines and aqueducts and making the water supply potable through filtration. "Every year, the number of beneficiaries increases, which in turn pushes the cost of maintenance."
At present, the civic body charges ₹6 for 1,000 litre of water for residential use and ₹50 for 1,000 litre for commercial and industrial use.
After the revised tax structure is prepared by the hydraulics department of the civic body, it will be sent to municipal commissioner Iqbal Singh Chahal. Chahal is also the state-appointed administrator in the absence of the elected representatives and statutory committees.
The BMC's move comes a month after it announced its ambitious 'Water for All' policy with an aim to provide regular supply to the unmapped slum clusters. Officials clarified that the hike would be applied to all sectors and it had no direct link with this policy.
In October 2020, the BMC had tabled a proposal of an 8% hike in water charges in the standing committee, which was rejected unanimously by the members.
Political parties said they would not allow any hike in water tax this year.
Kishori Pednekar, ex-mayor and former corporator from Sena, said she would write to Chahal in this regard. "I will request him to not implement any increase in the tax this time. Besides, the chief minister is from Mumbai, and he will not give his consent to a hike."
Ravi Raja, former leader of opposition in the BMC, tweeted on Monday, "There are talks of likely hike in water tax by BMC administration. We @INCMumbai won't allow this to happen. Mumbaikars are already in stress due to heavy inflation, and you can't burden them with more taxes on basic necessity like water. I also wonder who gives such suggestions?"
Close Story
Personalise your news feed. Follow trending topics