Uttar Pradesh CM Yogi Adityanath to begin 2-day Mumbai visit today
Jan 04, 2023 01:30 PM IST
Uttar Pradesh chief minister Yogi Adityanath will hold a road show in Mumbai and interact with representatives from industries and Bollywood
Uttar Pradesh chief minister Yogi Adityanath on Wednesday will begin a two-day Mumbai visit for a road show and interaction with representatives from industries and Bollywood in the run-up to the Global Investors Summit (GIS-23) to be held next month in Lucknow. He will interact with UP diaspora in Maharashtra on Wednesday evening and meet Bollywood producers and directors, bankers and industrialists on Thursday at Hotel Taj in Mumbai.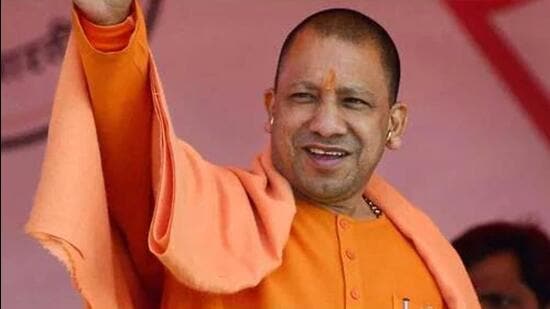 Yogi will reach Mumbai on Wednesday evening and will attend the first session of interaction with UP diaspora at Hotel Taj at 5pm.
On Thursday, he will meet bankers from private and public sectors in the morning at 9am, before a road show for GIS 2023. Representatives from leading industries including Tata Group, Reliance Industries, Mahindra and Godrej are expected to participate in the road show, according to officials from the chief minister's office.
Yogi is expected to interact with representatives of the leading corporate house and associations representing industries during the road show. He is scheduled to meet producers and directors from Bollywood in the evening to invite them to explore possibilities in the new Film City being built in UP.
Beginning with Mumbai, the Uttar Pradesh government is holding road shows in nine major cities of the country from January 5 to 27 in the run-up to the GIS.