Health programmes need community engagement
Dec 07, 2018 07:31 AM IST
Only when people get involved, they become aware consumers, rather than passive recipients of doles.
After a long career with McKinsey, I jumped into the world of public health 15 years ago. Since then, I have been working in sectors as varied as HIV, maternal and child health, and nutrition. Throughout, my focus has been health delivery at the grass roots, at scale, incorporating learnings from business. These are the perspectives I'll try and bring to this new column.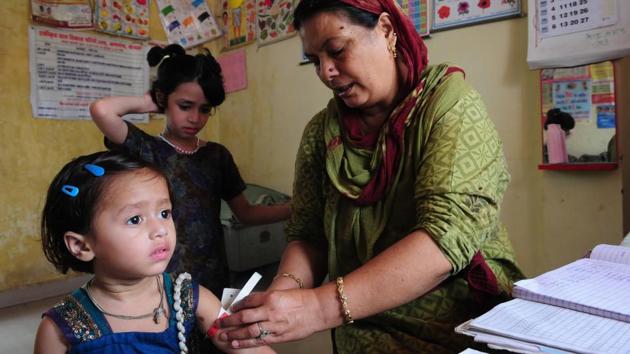 Public health is the aggregate health status of large populations — as opposed to clinical health, which deals with the health of individuals. Today, India's public health status is difficult to decipher. There are frequent announcements of new programmes; both jubilation and lamentation around India's health performance; angst about inadequate national health budgets even as money stays unspent by states. Public health is complex, and only the foolhardy would try to diagnose and prescribe — so let me try.
The first touchstone of a nation's health is the well-being of its mothers and smallest children. On this count, India is seriously ill. In 2016, 130 women died for every 100,000 births. For every 1000 births, 24 children died in the first six weeks. More than 30% of the children who survive are malnourished. These figures place India in the bottom 15 countries of the world, excluding sub Saharan Africa (Lancet, 2016). Our neighbour Bangladesh betters us in many maternal and child health indicators and has longer life expectancy.
India's health policy environment, array of health-related programmes, and extensive health infrastructure look impressive on a slide. India was the first country to introduce a national programme on family planning, in 1952. The National Health Mission has a comprehensive plan to enhance health delivery in rural areas. There are two to three dedicated government health workers for every village, and dedicated health facilities for every 5,000 people. But the real question — and this is the second touchstone — is how well health delivery works at the village level. There, in all my experience, it boils down to three factors: shoddy facilities; poor front-line worker teamwork; and inadequate community involvement.
India has a multi-tiered health facility structure with subcentres for every five villages, flowing into Primary Health Centres (PHCs), Community Health Centres (CHCs) and district hospitals.
In northern states, most are poorly equipped and have large gaps in staffing. In March 2018, according to the Rural Health Statistics (RHS), only 8% of subcentres, 12% of PHCs and 13% of CHCs met Indian Public Health Standards. The government's Rural Health Survey 2018 reveals that only 55.6% of community health centres have a functional X-ray machine while only 18% of specialists required (surgeon, physician, gynaecologist and paediatrician) are in place. The centre's scheme to enhance 150,000 facilities across India is laudable, but perhaps simplistic.
Three women deliver government health services in every village — ASHA, Anganwadi worker (AWW) and the Auxiliary Nurse Midwife (ANM). They need to work together, sharing data all the time. If the AWW spots a malnourished child, the information most go immediately to the ASHA and ANM for follow up, counselling and referral as required. In many northern states, front-line workers seldom talk to each other, their record management is in disarray and the neediest populations get left out. Rajasthan's Rajsangam programme brings front-line workers together using village mapping to synchronise data, micro plan and prioritise services for the highest-risk beneficiaries. It's a solution other states can adopt easily.
No health programme can succeed without active community involvement. Successful large scale initiatives make beneficiaries partners in their design and delivery. They end up becoming active and aware consumers, rather than passive recipients. Public health has various dimensions — spending, programmes, insurance — each valid, each valuable. To sort through it, there are two useful questions: health status of mothers and small children at the village level, and effectiveness of facilities, front-line data use, and communities.
Ashok Alexander is founder director of the Antara Foundation and author of A Stranger Truth
The views expressed are personal