'Sir, why should I listen to you? You'll say something and then go away': Sridhar's first interaction with India star
Jan 26, 2023 02:29 PM IST
R Sridhar was India's fielding coach between 2014 and 2021 in which time the team was known as one of the sharpest fielding sides in the world.
India were known as one of the best fielding sides in the world during the time that R Sridhar was the team's fielding coach. The former Hyderabad spinner took over as India's fielding coach in 2014 and worked under Duncan Fletcher, Anil Kumble and Ravi Shastri before stepping down with the latter after the 2021 T20 World Cup.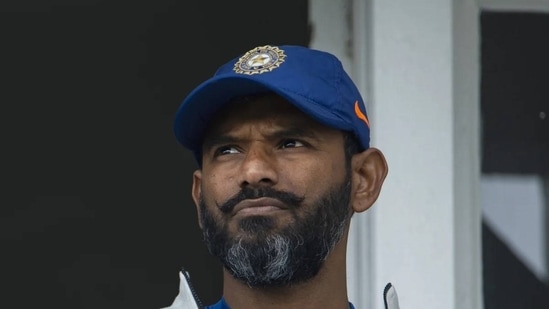 While he had worked with the Indian U19 team as assistant coach, Indian Premier League side Kings XI Punjab as fielding coach and as head coach of teams in domestic cricket, transitioning to coaching an international giant like India was a different cup of tea. Sridhar has spoken about the changes he made to his coaching methods and the role that senior spinner Ravichandran Ashwin played in bringing those changes.
ALSO READ | 'Ishan bhi bolega mujhe khilao, mai Ranchi ka hu...': Rohit's blunt comment on competition for spots in India squad
"Being with Ashwin, I was struck by one of our early conversations in my first week with the national team," says Sridhar in his autobiography 'Coaching Beyond - My Days with the Indian Cricket Team'.
"Non-confrontationally, he asked me, 'If you don't mind, Sridhar sir, why should I listen to you and follow the fielding drills you suggest? Why should I do what you are asking me to? From 2011 to 2014, we had Trevor Penney as the fielding coach. Now you have come in, you will be there for let's say two to three years. You will say something; you will go a way. Then a new fielding coach will come. If I am honest, in the next three years, I have a lot at stake. I should be convinced that what you are saying is going to work for me. It should help my game, otherwise why should I listen to you?'"
Sridhar said that the conversation helped him realise that he needed to make changes to the way he has worked thus far when working with the Indian team. "We knew each other quite well by then, and I immediately got where he was coming from. His questions set me thinking: how much should I coach? What is coaching really?" he says.