Australian players to receive hike which many in the country don't get: CA
Updated on Jun 06, 2017 02:25 PM IST
Cricket Australia chief executive James Sutherland said that the Australian players will receive 15 per cent hike. Sutherland's comments came as the long-standing pay dispute between Cricket Australia and its players continued.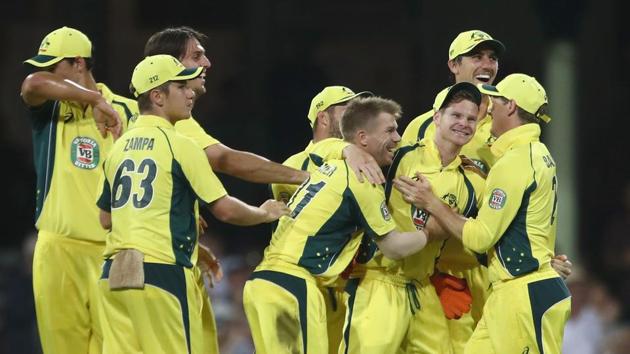 Asian News International |
Asian News International
Cricket Australia's chief executive James Sutherland has insisted the players will receive around 15 per cent hike in pay under the governing body's new model, while emphasising that there are not many people in the country getting something like that.
Sutherland's comments came as the long-standing pay dispute between Cricket Australia and its players continued after the Australian cricket board rejected Australian Cricketers Association's (ACA) request for mediation in pay talks between the two parties, reiterating the board's insistence that talks resume with its formal pay offer as the starting point.
Meanwhile, ACA had earlier rejected the new pay offer from the game's governing body, saying the proposal will be a win for cricket administrators but a loss for the game.
Read | Cricket Australia hit by pay dispute as players reject contract proposal
CA's claims
Throwing light on the same, Sutherland accused the players of rejecting an offer which is well above what most workers could expect.
"In some quarters we're being perceived as being hard or unfair on the players in this situation. But it's important to note that we have a player payment pool in this current year of $79m, and our proposal for next year is for a player payment pool of $91m," the Guardian quoted Sutherland as saying.
"That's a 15% increase. There aren't many people in Australia getting an increase like that, or have an offer like that on the table," he added.
Insisting that the CA had been forced into the open to redress certain things put into the public domain that needed to be discredited, Sutherland called on the public to understand their position more clearly.
Read | Revenue share is 'starving' grassroots of funds: Cricket Australia
"To that end we couldn't sit on our hands and stick to the philosophy that negotiation should happen behind closed doors," Sutherland said.
"There are facts that need to be put forward and the public needs to better understand our side of things when they're being represented in an alternative way. We needed to take our hands out from under our legs," he said.
CA-players' conflict
Cricket Australia had earlier this month threatened that players would not be paid beyond June 30, the date of expiry of their current five-year financial deal, if they don't accept the governing body's new proposed offer.
Hitting back at the threat, Australian opener David Warner had said the players are united to reject CA's proposal and that they would not "buckle at all" in their pay row with their national board.
Read | Cricket Australia offers 'landmark' pay hike to women's national team players
The 30-year-old had further noted that cricket's marketplace offer both international and domestic players plenty of opportunities to play T20 matches elsewhere if CA maintained its hard-line stance.
Under CA's proposal, only male international players would have the chance to share in any surplus revenue, while other domestic male players and women at both domestic and international level would have to settle for fixed amounts which would not fluctuate according to the game's income.
However, the ACA pointed out a series of concerns with the proposal, saying that it "disrespects the value of domestic cricketers and the role they play in Australian cricket".
The major reason behind the ACA's opposition is CA's proposal to scrap a shared revenue model for player payments, which has been in place for nearly 20 years.
The ACA has already announced that it will be establishing a player support fund for female and domestic cricketers in an event of the stalled MoU talks with CA not progressing June 30.
Personalise your news feed. Follow trending topics