IPL 2018: Kolkata Knight Riders rope in Tom Curran as Mitchell Starc's replacement
Apr 02, 2018 10:28 PM IST
MItchell Starc was ruled out with a stress fracture, paving the way for the 23-year-old Englishman Tom Curran to make his Indian Premier League (IPL) 2018 debut
Two-time Indian Premier League (IPL) 2018 champions Kolkata Knight Riders have signed Surrey and England fast bowler Tom Curran as replacement for the injured Australian pacer Mitchell Starc.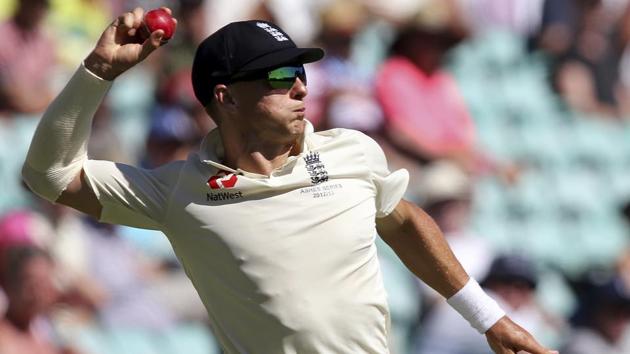 Starc was ruled out with a stress fracture, paving the way for the 23-year-old Englishman to make his IPL debut.
READ | IPL 2018: Sunil Narine checks in, Mitchell Starc's replacement on Monday
A yorker specialist, Curran also bowls a deceptive, back-of-the-hand slower ball, and his skills were on full display in a thrilling ODI against Australia in January.
Curran claimed a wicket with his second ball in his T20I debut for England.
An utility batsman with a strike-rate of 128.36, Curan has played over 51 T20s with a highest score of 51 not out.
He also joins fellow Surrey player Jason Roy in this year's competition after the batsman was picked up by Delhi Daredevils during the January auction.
READ | IPL 2018: Mumbai Indians shift training to Wankhede Stadium
Curran's selection comes after a breakthrough winter season in the international game.
After making his Test debut in the Boxing Day Ashes Test, he starred for England's white ball sides against both Australia and New Zealand.
"I'm thrilled and excited to be joining Kolkata Knight Riders for the IPL. I know from chatting to other players I can learn a lot from being in that environment, skills that I hope will benefit Surrey and my chances of representing England again this year and if selected, for next year's World Cup," he was quoted saying in the Surrey website.
"I want to thank Alec Stewart and everyone at Surrey County Cricket Club for supporting my ambitions and allowing me this great opportunity. I can't wait to represent Surrey again when I return, hopefully with a few more tricks up my sleeve."
READ | IPL 2018: Dinesh Karthik feels he will be able to get the best out of Kolkata Knight Riders
Director of Cricket Stewart said: "Losing Tom to the IPL for the first part of the season is not ideal from a Surrey viewpoint but as a club we have a duty to help England and our players in achieving their goals and ambitions.
"The experience he will gain through playing in the IPL can only help develop his game which in turn will give England a greater chance of winning the 2019 World Cup. His absence from the Surrey team will allow other players on our staff to stand up, perform and grab their opportunity."
He will join the squad before KKR's opening game against Royal Challengers Bangalore at the Eden Gardens on April 8.