Rishabh Pant and Sanju Samson need to be groomed: Syed Kirmani
Syed Kirmani, former India wicket-keeper, says Rishabh Pant and Sanju Samson can go a long way if groomed properly.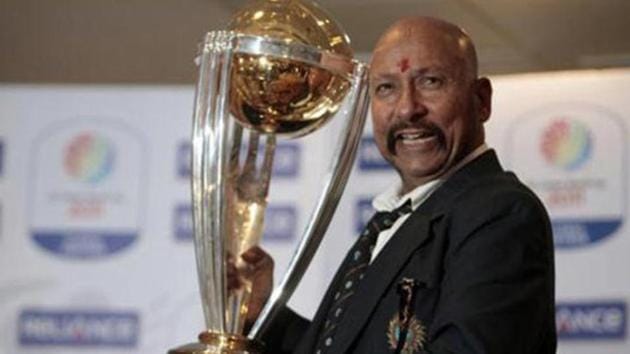 Updated on May 22, 2018 08:41 AM IST
Rishabh Pant and Sanju Samson have been impressive in IPL this season, both with gloves behind the wicket and with bat in front.
Former India wicket-keeper Syed Kirmani is an admirer of the duo and feels if they are groomed properly, they could go a long way. "Young wicket-keepers who are being inducted from U-19 teams and others like Sanju and Rishabh – their standards are in the process of becoming really good," the 68-year-old, 1983 World Cup-winner said in a tête-à-tête.
"These two have been doing a great job but they have a lot to improve which will come only with experience. They should keep for quality spinners to gain more experience in different conditions and pitches," added Kirmani, who kept wickets for India's famous spin quartet to the likes of Kapil Dev and Co.
Pant has been exceptional in IPL 2018 for the Delhi Daredevils. Though his team ended with the wooden spoon, the 20-year-old is currently the top-scorer of the tournament with 684 runs at an average of 52.61 which also includes an unbeaten hundred and five half-centuries.
READ | IPL 2018: It's Chennai Super Kings batting vs Sunrisers Hyderabad bowling in Qualifier 1
Though he did not keep wickets for most of IPL, Samson was Rajasthan Royals' second highest scorer with 391 runs which was dotted with two half-centuries.
"Sanju and Rishabh should be groomed in the domestic circuit. But it has to be seen in the long run. You cannot just consider the performance of one season. Then only will you know where they stand. The kind of phenomenal strokes Rishabh played in IPL, I don't think he will be playing the same in Tests, four-day or 50-over matches," said Kirmani, who has played 88 Tests and 49 ODIs.
"Grooming is very important. It helps a player get experience and confidence. If they want to last long, they also have to keep their heads on their shoulders. I have seen many youngsters going into the wilderness because of money power etc."
READ | Sourav Ganguly against abolition of toss
Shifting the discussion from young blood to experience, Kirmani said in limited overs, MS Dhoni is the right man for the job and he should continue playing till he wishes to.
"Every team should have two genuine specialist wicket-keepers, not makeshift ones. Dhoni should continue as long as he wants. But there should be a second wicketkeeper too to support him. Dinesh Karthik, Parthiv Patel and Wriddhiman Saha – these guys are very experienced. The team should rotate these three and whoever is in good form, shows consistency and has physical fitness, should be selected."
Close Story