You will definitely be missed: Sachin Tendulkar and other stars pay tribute to AB de Villiers
Former South Africa cricket team skipper AB de Villiers confirmed his decision to retire from international cricket on Wednesday, saying he is "tired" and "running out of gas".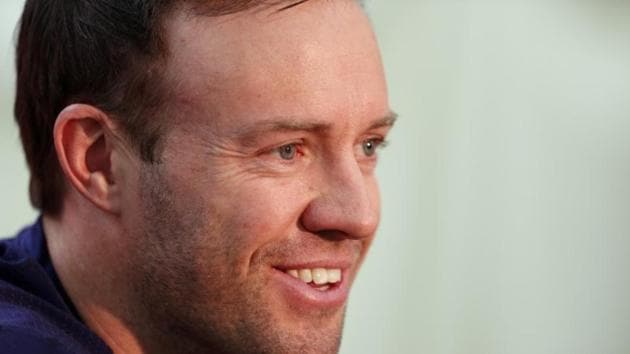 Updated on May 24, 2018 10:55 AM IST
Sachin Tendulkar, Faf du Plessis and Jacques Kallis led the tributes to AB de Villiers after the South Africa cricekt team great announced his retirement from all forms of the international game.
Former Proteas captain De Villiers confirmed his decision on Wednesday, saying he is "tired" and "running out of gas", despite enjoying strong form since his return to Test cricket in December.
And tributes have poured in from around the world, lauding the quality of one of South Africa's greatest batsmen.
Tendulkar took to Twitter to hail 'Mr 360'.
He posted: "Like your on-field game, may you have 360-degree success off the field as well. You will definitely be missed, @ABdeVilliers17. My best wishes to you!"
Du Plessis took to Instagram to express his sadness that he can no longer call De Villiers a Proteas team-mate.
READ MORE | AB de Villiers retirement: Cricket fans disappointed, teammates shocked
"Gonna miss playing with [you], mate," he wrote. "So many great memories of partnerships that we shared on the cricket field. Sad that we won't bat together again for the green and gold. Gonna miss you."
From one Proteas icon to another, Kallis congratulated De Villiers on establishing himself as one of the best.
"Congrats on an awesome career @ABdeVilliers17. Enjoy retirement and the extra time with your family," Kallis tweeted.
"Was a pleasure watching you as a youngster and then becoming one of the best in the world."
Former England captain Michael Vaughan added: "Such a shame for international cricket @ABdeVilliers17.
"But he has been an unbelievable advert to how I would have loved to have played all 3 formats .. GREAT GREAT Player ... Top 3 that I have ever seen."
England skipper Joe Root was discussing the possibility of playing across all three formats ahead of the first Test against Pakistan and referenced De Villiers' quality.
"If you look at someone like AB, he has had a wonderful career, done freakish things in the game across three formats and he has been a great servant to South Africa," Root said.
"But he has been doing it for 12, 14 years, a long time, and by anyone's standards, that is a long career."
Virender Sehwag, Mike Hussey, Mark Boucher, Kevin Pietersen and Mitchell Johnson were among the others to take to social media in praise of De Villiers.
.
Close Story
Personalise your news feed. Follow trending topics