Delhi accident victim lies on road for 12 hours, people steal phone, Rs 12
Many people approached Narender Kumar on seeing him lying injured, but no one cared to help.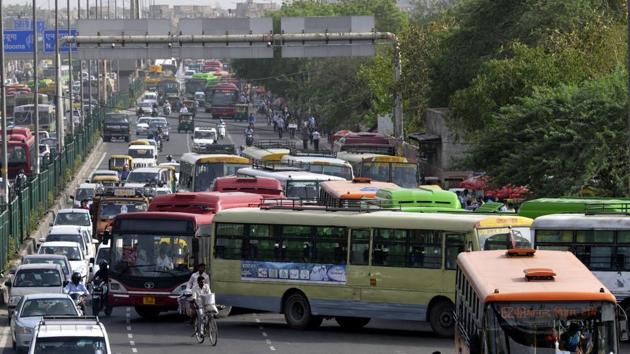 Updated on Aug 18, 2017 02:53 PM IST
Hindustan Times, New Delhi | By Shiv Sunny
The notorious lack of empathy of Delhiites towards accident victims was witnessed again on Wednesday as an injured man lay on the roadside for over 12 hours with nobody helping him. Worse, people stole from the helpless man.
People made away with the victim's mobile phone, a bag containing clothes and even Rs 12 in cash that was in his pocket.
However, unlike many similar victims of public apathy, 35-year-old Narender Kumar survived the accident. He has received injuries to his neck, legs and spinal cord and is undergoing treatment at Safdurjung Hospital. Police said he will survive.
Kumar works as a driver in the native Bijnor in UP. He was returning home from Jaipur on Tuesday evening and was crossing a road near Kashmere Gate bus terminal when he was hit by an unidentified speeding car around 5pm.
"I was flung on the footpath because of the hit by the car. Unable to move because of the injuries, I lay on the roadside through the night," Kumar said.
Many people approached him on seeing him lying injured, but no one cared to help. "Instead, people stole his mobile phone and bag which were lying on the roadside. Someone even stole Rs 12 cash from his pocket," alleged Kumar's brother, Rajkumar.
Police said a passerby finally made a call to the police control room on Wednesday morning after which a PCR van was sent to the spot.
He was first moved to Sushruta Trauma Centre before being referred to Safdurjung Hospital.
Police have registered a case of rash and negligent driving and of causing hurt and were contemplating adding sections pertaining to theft in the case. Neither the car, nor the suspected thieves who stole from Kumar have been identified.
Close Story