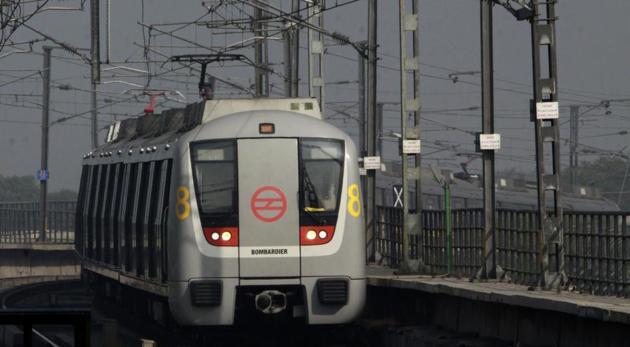 'Will take a bus now': How Delhi Metro commuters are dealing with fare hike
Delhi Metro fare was hiked the second time this year on Monday after DMRC board said it has no power to change the recommendations of the fare fixation committee. Following the hike, some commuters said they will now have to consider alternative transport.
UPDATED ON OCT 10, 2017 01:36 PM IST
Delhi Metro fare hike evoked mixed reactions from commuters on Tuesday morning. Though some said another increase in the fare was imminent as Delhi Metro Rail Corporation (DMRC) had made it clear in May this year, many were unhappy that they would have to shell out more for a metro ride.
DMRC had raised the fare by as much as Rs 20 in May while announcing that fares will be revised yet again in October. In the second phase of the hike implemented on Tuesday, commuters will pay up to Rs 10 more for a ride.
Shravan Kumar Jha, who uses the metro to reach his office in Connaught Place from Dwarka Sector 9, paid Rs 50 on Tuesday, Rs 10 more than what he used to spend earlier.
"I want to change my mode of transport. I will have to take a bus from now on as the fare has increased quite a bit for me," Jha said.
The fare now is Rs 10 for up to 2km, Rs 20 for 2 to 5km, Rs 30 for a commute covering 5 to 12km, Rs 40 for 12 to 21km, Rs 50 for 21 to 32km and Rs 60 for a journey beyond 32 km. The final announcement came late Monday night following a meeting of the metro's top decision making body, the DMRC board, which refused to "interfere" in the matter, referring to the stiff opposition mounted by Delhi chief minister Arvind Kejriwal against the hike.
Smart card users will continue to get 10% discount on each ride.They will get an additional discount of 10% while commuting during off-peak hours, which is from start of services till 8am, between noon and 5pm and from 9pm to end of the services.
TS Babu Narayanan, a Vaishali resident who travelled to Rajiv Chowk on Tuesday, said the Delhi Metro fare was cheaper compared to cities like Chennai and Bengaluru which is why he was not opposing the hike.
"This is OK. They are giving good services and 10% should be increased every year. This will help the metro increase connectivity all over the city," Narayanan said.
The new fares would be applicable across five corridors — Blue, Yellow, Red, Green and Violet — of the metro that crisscrosses Delhi-NCR with the total network length of around 213km.
There shall be no change in the fares of Airport Express Line (Orange Line).
Ujjwal Debroy, who takes the metro to and from Sector 16 in Noida, said he had to pay more than double of what he usually pays.
"There is no justification for this… That too within 2.5 months! But I have to continue taking the metro. Public transport otherwise is very poor. A lone bus, 355, comes once an hour. Have no choice," Debroy said, giving the example of Kolkata metro and "it's cheapest fare".
Some are even contemplating switching to personal vehicles. Mukul Gupta, a Noida resident, said the trains were not crowded as usual on Tuesday as many people might have got their own cars.
"Today, the crowd was much less. This seems to be an impact of this hike. Even I will have to assess whether bringing car becomes more feasible or not," he said.
When the Delhi Metro had started operations on 25 December 2002, the minimum fare was Rs 4 and maximum was Rs 8.
Surbhi, who goes by the first name, commutes daily from Noida Sector 16.
"Now, travelling to and fro will almost cost Rs 80. If I share a cab, I will have to pay Rs 100-150. It will be more comfortable. Earlier, we would adjust in metro despite the rush because the fare was lower. Not anymore," she said.
Close