Delhi fears water crisis replay as Jats relaunch stir for quota
Updated on Feb 13, 2017 09:19 AM IST
Some youth leaders have also called for closure of colleges and universities in the state from Wednesday.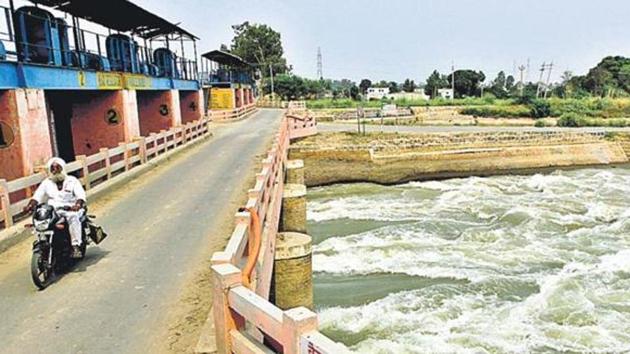 Hindustan Times, Chandigarh/Rohtak |
Navneet Sharma and Hardik Anand
The Jat community of Haryana, which has been holding sit-ins for the last nine days seeking reservation in the OBC (other backward classes) category for education and jobs, is set to widen their agitation if their demands are not met by February 12.
Some youth leaders have also called for closure of colleges and universities in the state from Wednesday.
"These are indefinite dharnas and will carry on till all our demands are met. We are campaigning against the BJP in Uttar Pradesh to defeat its candidates. Daylong protests are also being held in Delhi and Madhya Pradesh to mount pressure," said All-India Jat Aarakshan Sangharsh Samiti (AIJASS) chief Yashpal Malik.
Pictures of mobs running amok, setting fire to eateries, houses, schools and even police pickets, from the agitation a year ago have not faded from public memory. The Capital had faced a severe water shortage as rioters breached the Munak canal, one of Delhi's main lifelines, and Delhi Police personnel were deployed to protect the structures.
Read | Unemployed sons at home, moms join dharnas in hope for Jat quota
Apart from reservation, the Jat protestors want withdrawal of cases registered for last year's violence, and release of the rioters arrested then.
Though several caste khaps and Jat organisations have distanced themselves from the AIJASS stir, Haryana's Congress leaders and the Indian National Lok Dal have supported the movement.
Rohtak, which saw the worst violence in February 2016, is the centre of action this time too.
Read | Jat leaders refuse to hold talks with govt, say agitation to continue till demands are met
But the atmosphere is more that of a fair than an agitation, as the organisers have roped in artistes and folk dancers and are also holding poetry recitations for children to draw crowds and prevent a repeat of last year's violence. The state and district authorities, which appeared clueless last time, too are showing a semblance of preparedness.
The agitation is spreading to Sonepat, Jind, Kaithal and Panipat districts, and Malik said next will be Najafgarh, Ghewra Crossing near Mundka and Bawana in Delhi and Barwani in MP.
The Manoharlal Khattar government has "kept the doors open for talks", but the protesters are in no mood to oblige, and the Capital continues to breathe uneasy.