World Water Day: 70% Delhi water unsafe for drinking, says study
Delhi Jal Board contests the findings of the study according to which almost 70% of water in Delhi is not fit for drinking.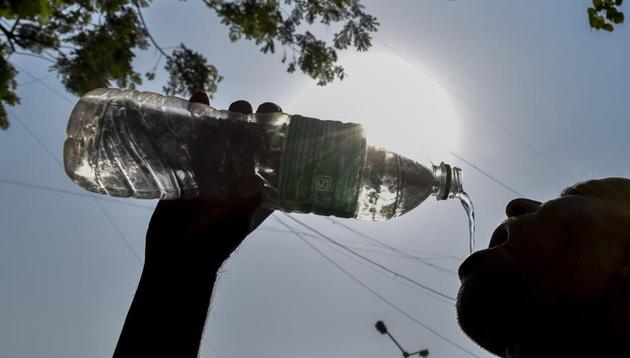 Updated on Mar 25, 2017 06:00 PM IST
Even as Delhi braces for one of the hottest summers on record, cooling off by consuming copious amounts of water may not be such a good idea.
Almost 70% of samples collected from different parts of Delhi that were tested by MCD a few years ago were found to be impure. "At least 20% of Delhi people are not getting drinkable water by Indian standards," former chairman of MCD's public health committee, Dr VK Monga, said.
The Delhi Jal Board supplies drinking water in Delhi-NCR through its pipes and water tankers. Water quality deteriorates during the pre-monsoon and monsoon period.
Sanjeev Goyal, a scientist at the National Environmental Engineering Research Institute, has been roped in by the Delhi Jal Board (DJB) to conduct water quality tests in Delhi. He listed three main causes for pollution in Delhi — Algal growth and related contamination in the water pipes of supply system, mixing of sewage water with drinking water in case of breakage of pipelines and outlived water pipe system.
The DJB has contested the findings saying that their tests have shown that water all over Delhi was potable. They have argued that most of the contamination can be traced to "old rusted service pipe connections of the consumers" which also affects the main supply line.
In most places, water pipes are running alongside and crossing sewage lines and drains in Delhi, which makes the water supply susceptible to sewage contamination, Monga said.
A recent study by Consumer Voice, a consumer rights' group, which collected samples from 23 locations, also found that most of the water was fit to drink, as per the Indian standards. Monga pointed out that Indian standards are less stringent than European standards.
Close Story