The water mafia is sucking India dry
Published on May 03, 2016 07:19 PM IST
The rise and rise of tanker mafia is a symptom of corruption in poor water management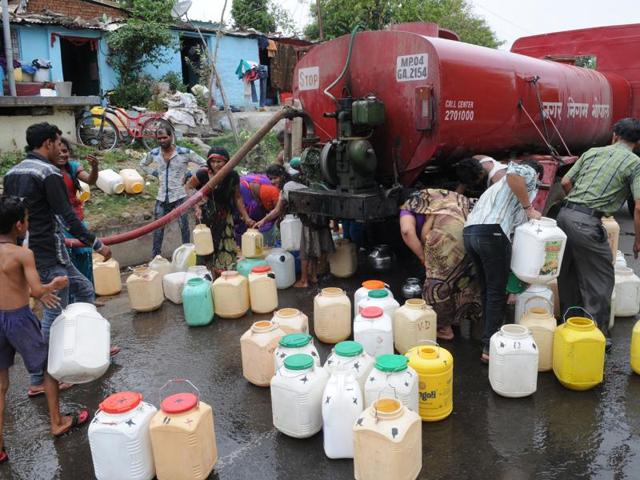 In drought-hit Marathwada, water thieves are having a field day. An India Today Television expose on Monday showed that water tankers arranged by the Maharashtra government for the people of drought-hit villages in the region are being diverted for `2,000 each by local officials to businessmen. More than 800 tankers supply water every day to these villages but such leaks are ensuring that not much is reaching those who need it the most, the report added.
Two reporters of the channel stuck a deal of `6,000 for 36,000 litres of water every day and helping them in this daylight robbery were three local officials. In a country that is increasingly becoming water-stressed thanks to climate change, population pressure and lack of political and public will to undertake water harvesting/drought-proofing on a war footing, such illegal acts exacerbate the already trying conditions that people are facing.
Read | Marathwada: A land of dried up farms, dreams
But beneath the story of water pilferage is story of the exponential rise of the water mafia that loves droughts because they can flourish in such crises. In the Bundelkhand region, which straddles Uttar Pradesh and Madhya Pradesh, panchayat's routinely inflate tanker prices to corner more funds from the government. They outsource water delivery to agents who then compromise on the quality of water they give to parched regions. Other than these issue, they also mine water-rich areas and in a few years time, those areas will also become parched and dry.
Read | BJP wants crackdown on Mumbai tanker mafia
So what should be done with the devious officers who are diverting tankers in Maharashtra? Here's what the BJP is demanding in Mumbai, where water thefts are rampant: It wants the police to book the 'tanker mafia' under the Maharashtra Control of Organised Crime Act. But it is unlikely that such a thing would be possible since the water tanker business is controlled by local politicians.
It is difficult to stop such pilferage unless someone is caught in the act and the government/police keep a 24-hour vigil on the movements of tankers by electronically tagging them as some states have done with the vehicles transporting PDS grains.
But doing all this will is not be a long-term solution because the rise of tanker mafias across India only shows how badly we have managed our water resources. The aim should be to erase the the tanker mafia by investing time and money in regenerating water bodies. India has a long history of robust water management and every region has a strong tradition of water harvesting. If we cannot revive those traditions and involve communities, then the country will never beat this water challenge.
Personalise your news feed. Follow trending topics