Girls out of school: Uttar Pradesh tops all-India figures
Updated on Jan 19, 2017 12:22 PM IST
The percentage of girls not in school (age 11-14) in Uttar Pradesh is 9.9%, the highest in the country. Even neighbouring state Bihar fares better at just 4.4%.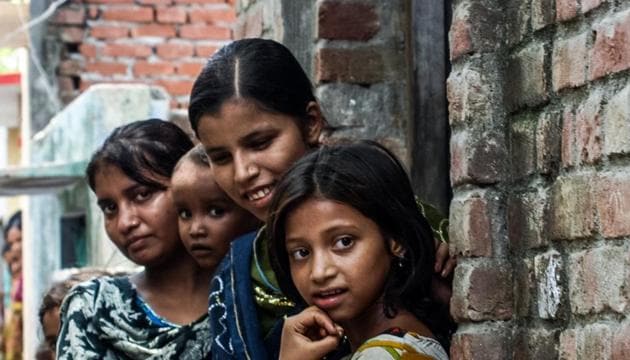 LUCKNOW: Despite several schemes to promote girl child education, the percentage of girls out of school (age 11-14) in Uttar Pradesh is 9.9%, the highest in the country. Even neighbouring state Bihar fares better at just 4.4%.
The Annual Status of Education Report (Rural) 2016 report suggests, girls out of school in UP is almost double of all-India figure of 5.2%. Rajasthan just behind UP has a dismal performance at 9.7%.
ASER is the largest annual household survey in rural India that focuses on the status of children's schooling and basic learning. Facilitated by Pratham, the survey is carried out by volunteers from local partner organisations in almost all rural districts of India.
The only consolation for UP is the fact that according to ASER 2016 more than 94.7% of children (age 6-14 years) are enrolled in school. Enrolment figures have exceeded 93% in the state for more than eight years.
Children's attendance, especially in primary schools, is below 60% in UP. "Attendance is the most important factor in children's learning. Attendance should be used as a criteria to assess if children are in school rather than enrolment," said Rukmini Banerji of Pratham who leads the ASER effort.
PVT SCHOOL KIDS PERFORMING BETTER
The report indicates that private school children are clearly performing better than government school students. Almost three out of four children in government school despite finishing five years of schooling are unable to read texts prescribed for Class 2. Almost three out of four children cannot solve Class 2 level subtraction problems. Only 35.4% of UP children in Class 8 can read sentences in English.
Performance of children in lower grades is a cause for concern. Urgent action is needed to help children improve basic learning in classes 3 to 5 and to ensure that every child can meaningfully complete elementary education, Banerji said.
The report recommends immediate and urgent action to improve reading and learning abilities of students of classes 1 and 2 and their basic skills.
The report suggests that children need to be encouraged to speak, discuss, express their opinions and solve problems together. It also suggests that students who have finished Class 2 should be comfortable with numbers and basic mathematical operations on numbers 1 -100.
For students of classes 3 to 5, immediate attention is needed to help many of them quickly acquire basic skills without which they cannot progress in school. A systemic correction is the need of the hour.
Schools need to make time for children to catch up with the syllabus. Clear, focussed and achievable learning goals need to be set. The entire system needs to be geared to make this happen.
Close Story
Personalise your news feed. Follow trending topics