IIT Delhi, IISc among six Institutions of Eminence
HRD Ministry on Monday announced the name of six institutes -- three private and three public -- as Institutions of Eminence(IoE). They will get Rs 1,000 crore from the government in the next five years.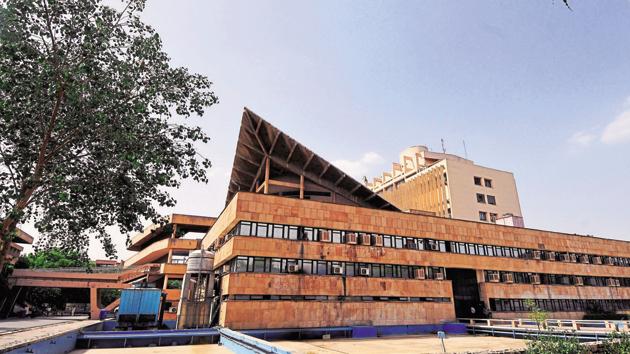 Updated on Jul 09, 2018 11:08 PM IST
Hindustan Times, New Delhi |
HT Correspondent
The University Grants Commission (UGC) on Monday granted 'Institutions of Emine- nce' (IoE) status to three public and three private institutes, giving them autonomy in a range of activities and, additionally, for public universities, more money.
As reported by HT on July 7, the government has granted IoE status to IIT-Delhi, IIT-Bombay and the Bengaluru-based Indian Institute of Science (IISc) in the public sector, and Manipal Academy of Higher Education, BITS, Pilani and Jio Institute promoted by the Reliance Foundation in the private sector.
The human resource development (HRD) ministry will provide Rs 1,000 crore funds to the three public institutions over the next five years; the private institutes will not be eligible for government funding but , like the public IoEs, will enjoy academic and administrative autonomy.
The move is part of a scheme of the ministry to select 20 IoEs, 10 public and 10 private, in an initiative aimed at creating world-class colleges in India.
Former chief election commissioner N Gopalaswami is the chairperson of the empowered expert committee (EEC) created to select the institutes. IoEs will get greater autonomy to start new courses, admit foreign students, hire foreign faculty, and collaborate with foreign institutions without government approval.
"The #InstituteofEminence are important for the country. We have 800 univ(ersities), but not a single university in top 100 or even 200 in the world ranking. Today's decision will help achieve this. Improving ranking needs sustained planning, complete freedom & public institutes getting public funding," Union HRD minister Prakash Javadekar tweeted. In a second tweet he said "... it is more than a graded autonomy, it is really a full autonomy to the institutes..."
"IIT Delhi is happy to receive the IoE recognition. Our sincere thanks to the government and the empowered committee for this status," said IIT-Delhi director Ramgopal Rao.
Close Story