India can learn from Finland's phenomenon-based learning system
The concept of phenomenon-based learning was introduced to keep students engaged and involved in their studies by establishing a collaborative approach, where they are made to work in small groups.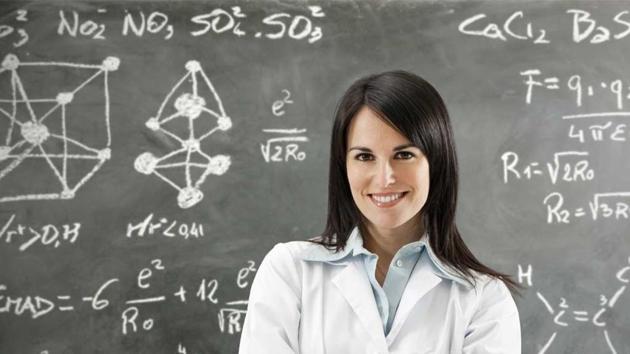 Updated on Dec 14, 2016 03:06 PM IST
Finland has made a revolutionary change in its education system through its newly-introduced curriculum reform. In its National Curriculum Framework (NCF) 2016, Finland has emphasised the importance of a multi-disciplinary approach to education and introduced the concept of phenomenon-based learning that aims at eliminating school subjects from the curriculum.
Phenomenon-based learning is letting go of the segregated subject-based approach and understanding a phenomenon, such as global warming, through different approaches, such as scientific, mathematical, historical, etc.
The concept of phenomenon-based learning was introduced to keep students engaged and involved in their studies by establishing a collaborative approach, where they are made to work in small groups. This way, they are able to solve problems in a constructive manner and improve their communication skills. Phenomenon-based teaching provides a multidisciplinary approach to education, where broader topics and concepts such as the European Union, technology, community, etc are discussed in a holistic manner.
This method accelerates the pace of learning and elevates it to a higher level providing multiple points of view for a particular concept. As a result, the observations made are not restricted to a single subject, which allows students to study holistically with different perspectives for a topic. This results in crossing the boundaries between subjects naturally and integrating different subjects and themes in a single class.
This new-age learning was introduced in all schools in Finland for students aged between 7 and 16 years incorporating at least a period for interdisciplinary learning in their programme. Finland has been implementing effective education reforms since the 1970s and their students have always stood apart from their peers on international assessments.
Education system in India
While the Indian education system has evolved from conventional learning methods to new technologies such as laptops, tablets and digital content, there is a lot of room for improvement on a conceptual level. In Indian schools, the focus is on textbook learning, syllabus coverage and performance in examinations.
What stands out in phenomenon-based teaching is that it's the students who initiate the learning process by asking questions about various issues in and around the world or other concepts they might be interested in. Unlike rote learning, where learning is superficial, this method makes learning deeper and more natural.
To gain knowledge, one should have an inquisitive mind that can help seek answers. The textbook way of learning employed in Indian schools limit a child's ability to think, question and reflect upon what they have learnt. A textbook supplies ready-made answers to questions, and most of the times students are unaware of what to do with the responses except reproducing them during tests.
On the other hand, phenomenon-based teaching enables a child to think, question and ponder, thus helping them apply the knowledge they have acquired, where necessary. They don't have to learn theories and concepts by rote and they would not be assessed on their ability to memorise concepts and reproduce them on paper. In phenomenon-based learning, a child will have to apply a variety of skills, brainstorm and wear their thinking hats to get a clearer understanding of concepts. It also helps them relate a variety of problems to real-life situations, thus reducing a phenomenon to its most fundamental level to aid in its understanding.
The examination system adopted in most schools in India sends out a message that every student needs to toil hard to succeed as their future is entirely dependent on their performance in the myriad examinations they take. However, in this process, several relevant kinds of knowledge that a student should acquire are brushed aside as they are considered not worth examining academically. Students also start neglecting a topic or a subject when they are unable to make a connection with it. As a result, they get stuck and struggle to score good marks.
The phenomenon-based approach helps increase the authenticity of learning significantly and looks beyond the predictive text. In such a learning, understanding and studying the phenomenon go hand in hand. Therefore, adding value to all types of learning situations.
The phenomenon-based learning introduced in Finnish schools makes learning an interesting and organic process for students. They need not accept easy answers or believe what is written in textbooks blindly.
The Indian education system should soon give up on its obsession with textbooks and come out from the old-fashioned way of teaching students for an outcome-based education. Indian schools should be able to rethink and redesign their curriculum for the holistic development of students. They should, however, refrain from blindly copying these methods and develop a system that is best suited for the Indian education scenario.
(Beas Dev Ralhan is the CEO and co-founder of Next Education India Pvt Ltd. Views expressed are personal.)
Close Story