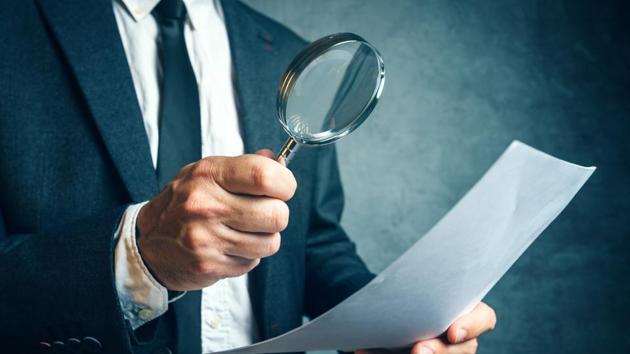 Want to join the intelligence bureau? Here's how you crack the IB ACIO exam 2017
The ACIO exam for recruitment of assistant central intelligence officers is a Grade – II, Group – C (non-gazetted, non-ministerial), executive post with the Intelligence Bureau (home affairs ministry)
By HT Correspondent
UPDATED ON SEP 20, 2017 06:14 PM IST
The intelligence bureau (ministry of home affairs) conducts the ACIO exam for recruitment of assistant central intelligence officers. It is a Grade – II, Group – C (non-gazetted, non-ministerial), executive post with the intelligence bureau.
It is a very prestigious exam similar to other government exams such as the SSC combined graduate level examination ( SSC CGL). The IB ACIO Tier-1 exam is on October 15 and Tier-2 is in January 2018.
In this post, Abhishek Patil, CEO and co-founder at Oliveboard, an online preparation portal for MBA, banking and government exams, discusses each of the sections of the IB ACIO exam in detail. First, here's a look at the common question types and preparation tips for the same.
General awareness section
In this section, most of the questions will be related to:
•Security issues
•Geo-political issues
•Social issues
•Issues related to war, scams etc.
•About intelligence agencies like CIA, IB, KGB etc.
It is important to understand the issues. Reading newspapers regularly should help you cover all the necessary current affairs.
Other subjects you should brush up on are
•History
•Polity
•Geography
•Culture
For this, the best resource would be the National Council of Educational Research and Training (NCERT) books.
Quantitative aptitude section
The quantitative aptitude questions are like the ones asked in the SSC CGL paper. Difficulty levels for the exams are similar. One can expect some direct questions. Also, the questions in the IB ACIO exam tend be more tricky than lengthy. Hence, it is a good idea to understand the basics first and then move on to keeping short tricks handy.
Some important topics for the quant section of the IB ACIO 2017 exam are mentioned below.
•Simplification/approximation
•Quadratic equations
•Number series
•Averages
•Time, speed and distance
•Age based problems
•Averages, mixtures and alligation
•SI & CI
•Percentages, partnerships, profit and loss
•Time and work
English language section
The questions types in this section can be broadly categorised under four main categories.
•Grammar: Error spotting, phrase replacement, fill in the blanks, active and passive voice, direct and indirect speech
•Vocabulary: Phrase replacement, error spotting, cloze test, spellings, synonyms and antonyms, phrase – idiom meaning, one word substitution, fill in the blanks
•Reading comprehension: Vocabulary-based, fact-based and inference-based
•Verbal ability: Para jumbles and sentence jumbles
One must realise that scoring in the English section is always easier as it is less time consuming. However, there is a caveat: one must establish a stronghold over basics such as grammar and vocabulary.
Logical /analytical ability section
Important topics for the reasoning section.
•Similarities and differences
•Analogies
•Spatial visualisation and orientation
•Problem solving
•Analysis
•Judgement
•Decision making
•Relationship concepts
•Arithmetic reasoning
•Verbal and figure reasoning
General tips
1. Preparation strategy for your IB ACIO 2017 Exam:
Brush up concepts -> practice questions -> solve previous year question papers -> revise -> take full mock tests
2. After learning each topic, take a sectional test for that topic to measure your progress. Continue learning and practising till you're thorough in that concept and then move on to the next one.
3. Chances of questions like the ones that appeared in 2016 paper appearing in the 2017 exam are high. Solving the previous year's reasoning question paper will familiarise you with the question patterns and difficulty levels.
4. Revision is important to retain the concepts learnt. Revise each concept two to three times before the exam. It's also important that you practice sectional tests after revising each topic to master it.
5. Take full-length mock tests after your preparation to measure your progress. Mock tests provide you instant feedback in the form of analytics, which will help you determine your speed and accuracy in solving questions and identify your strong and weak areas. You can also use your performance analysis to fine-tune your preparation by practising more questions from topics you're weak at.
Hope this helps.
All the best!
Close