Guneet Monga's The Elephant Whisperers gets an Oscar nom: Docu world is a new genre for India but global platforms are pushing it
Jan 28, 2023 07:01 PM IST
Guneet Monga spoke to us about The Elephant Whisperers getting a nod in at the 95th Academy Awards revealing how she has been manifesting the win and how documentary is still a new genre in India
Producer Guneet Monga whose documentary The Elephant Whisperers has been nominated in the Documentary Short Film category at the 95th Academy Awards, is "manifesting" the win and calls it "the epitome of joy" and feels all surreal.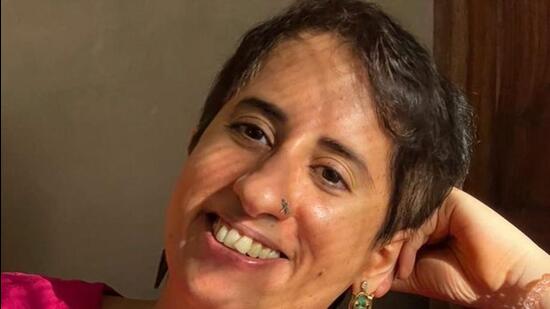 "The feeling is still sinking in. I hope the universe and everything aligns. There is definitely a lot of luck and support for the film. I am very grateful to be nominated and reach in the top 5 of the world," she tells us.
Ask if the Indian audience takes Indian cinema more seriously after they are recognised abroad, Monga then gives her insights on how documentaries are viewed in India.
"Documentary world is a newer genre for India but global platforms are pushing it," she says, adding, "We are such a star system which is not a bad thing but it is how our industry is built. Documentary per se, the format is new for consumption but it is now freely available. And, of course, awards help highlighting it. Any kind of award or festival recognition brings validation with it."
The 39-year-old reveals to us how she fell in love with the idea of the project when the debut director Kartiki Gonsalves pitched her the idea of the documentary The Elephant Whisperers. "[It was] Her purest ambition of making this selfless beautiful film about this magical bond which is almost like spiritual. Everything that I have done has been very risky and new. In the traditional sense, the risk is all calculated making sure that we get to the best."
Monga further reveals that every new film is a start-up and she hopes her next film is funded as it is the same kind of hustle further adding that she never makes films for festivals. The producer also talks about India at the Oscars this year.
"I think this is the first time when we have a chance to show our diversity of cinema, the number of languages atleast for the world to know that it is just not Bollywood and so much more than India has to offer and make India proud. This is a great moment in history when a movie like RRR and a documentary short film both in different categories are at the Oscars at the best stage in the world," she concludes.