FIFA World Cup 2018: Cristiano Ronaldo leads Portugal charge for maiden title
Cristiano Ronaldo has won it all at club level with Real Madrid and will lead the Portugal national football team's charge in the FIFA World Cup 2018 as they seek to win their maiden title.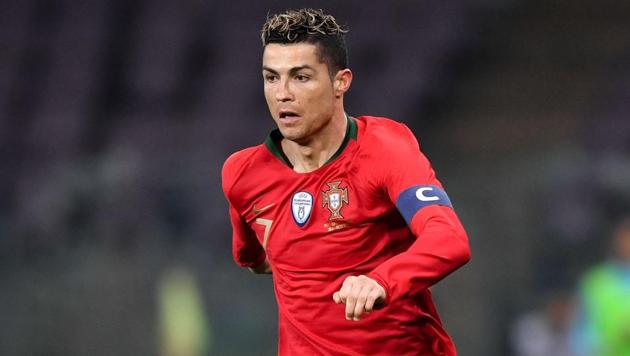 Updated on Jun 02, 2018 08:01 PM IST
Name: Cristiano Ronaldo
Country: Portugal
Position: Forward
FIFA World Cup appearances: 13
FIFA World Cup goals: 3
There are few players in world football who are as influential as Portugal skipper Cristiano Ronaldo. The five-time Ballon d'Or winner guided Real Madrid to their third UEFA Champions League title this season and now, he will set his sights on the upcoming FIFA World Cup in 2018. (Full schedule of FIFA World Cup 2018)
However, Ronaldo's goal-scoring record in the football extravaganza is not something that Portuguese fans will be happy with.
Ronaldo made his World Cup debut in 2006 under the guidance of head coach Luiz Felipe Scolari and played six games as his country reached the semi-finals, ultimately finishing fourth. Although he was mainly employed in the wings, he got his debut goal in the group stage match against Iran.
READ | Unknown today, superstars tomorrow: youngsters who took the FIFA World Cup by storm
However, the then Manchester United footballer became 'public enemy number one' in England after he played a role in Wayne Rooney's red card during their quarter-final encounter.
Portugal ended up winning the match on penalties and Ronaldo was accused of play-acting by a number of experts.
The 2010 and 2014 editions also turned out to be quite disappointing for the forward who had already established himself as one of the most dominant footballers in the world.
READ | FIFA World Cup 2018: Football greats ready for final flourish
Ronaldo's exploits for Manchester United and Real Madrid made him a demi-god in the world of football, but the lack of international success was always a major blot of the otherwise pristine career.
However, the long awaited success finally came in 2016 when he guided Portugal to their maiden European Championship title.
With three goals and three assists, he led his team by example and his goal against Wales in the semi-final was one of the highlights of the tournament.
READ | Meet the players who make the FIFA World Cup the stage for the beautiful game
In the final, he was sidelined within the first 25 minutes due to injury but he kept motivating his team from the sidelines and his actions convinced a lot of experts that he can be a successful team manager in the future.
Ronaldo is currently 33 years old and with the amount of physical exertion needed in the modern sport, this can be his final World Cup.
But, the forward is enjoying a great run of form and this is probably the best chance for him to add a FIFA World Cup to his huge list of accomplishments.
Close Story