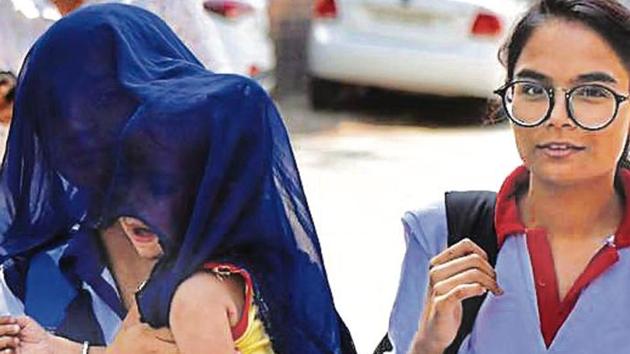 Mercury touches 40°C, rain likely throughout this week
The past week saw frequent dust storms, followed by light rain, and the day temperature averaged 36°C as a result.
UPDATED ON MAY 21, 2019 08:40 AM IST
Gurugram's day time temperature soared to 40°Celsius, after a week of dust storms, thunderstorms and rain. The mercury, however, will likely hover around the 39°Celsius-mark due to continued influence of high-speed winds, the Meteorological department said.
The past week saw frequent dust storms, followed by light rain, and the day temperature averaged 36 °Celsius as a result.
The minimum temperature on Monday was recorded at 23.5 degrees Celsius and saw no change from Sunday's minimum temperature.
According to the India Meteorological Department (IMD), a dust storm is likely to hit the city by late Tuesday, which would remain partly cloudy. Another spell of rainfall activity, accompanied by dust storms and thunderstorms is predicted for most of this week, the IMD said, adding that the maximum temperature is expected to fall by a couple of degrees this week.
According to IMD officials, the city will likely receive rain starting Wednesday till at least Friday. "Due to an approaching Western Disturbance and some moisture from the Arabian sea, rainfall and thunderstorm activity is very likely to occur over parts of Haryana, Punjab and the National Capital Region. This would also bring the day temperature down by a degree or two," senior IMD scientist Kuldeep Srivastava.
Meanwhile, Gurugram recorded 'poor' air quality on Monday when its air quality index (AQI), according to the Central Pollution Control Board, was 228—double of Sunday's AQI of 144 (moderate).
According to air quality experts, Sunday saw better AQI due to fewer cars on the road. Monday's high AQI was also a result of low wind speed of 6 kmph, as recorded at the Palam Observatory at 5:30 pm. Experts said they expect the AQI to improve this week due to the rain.
SAFAR, an air pollution forecasting system under the ministry of earth sciences, has said that while on the one hand dust storms are being triggered in northwest India, stubble burning is also going on in parts of Punjab and Haryana, and the westerly winds are bringing in pollutants from these regions.
Close